Two Losses Leave Lady Braves Looking to Improve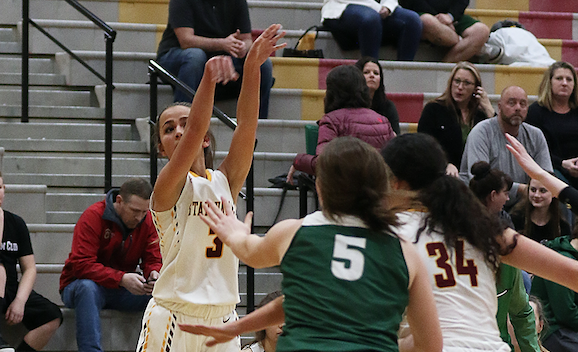 Basketball season has begun, and with COVID-19 still infecting people around the state, that is saying something.
They Lady Braves began their season with a tough test against Cheyenne East and Cheyenne Central at a tournament in Rock springs. Cheyenne East, the 2nd ranked team in the state, and Cheyenne Central, the 3rd ranked team in the state, both defeated Star Valley.
The East girls team came out fast and put up a lot of points early, creating a separation early in the game. The Lady Braves tried to pull back into the game with Addie Butler scoring a team-high 8 points and McKenna Brog dishing 3 assists, but they fell short 37-53.
"I think we can do a lot better, and I also think we should have done a lot better than we did" said Butler.
After that tough loss the team then faced off against Central. Falling behind by 15 points in the first quarter left them trying to figure out a way to come back. Although they were able to battle back and take a one-point lead early in the 4th quarter, Central hit some huge free throws in the closing minutes and separated again to close out the win.
"I thought we played pretty good for the first games of the season, but we definitely have a lot to improve on," said Amber Milne.
A rough start is still a start, and the Lady Braves fully intend to improve going forward.