Dungeons & Dragons Back to Adventuring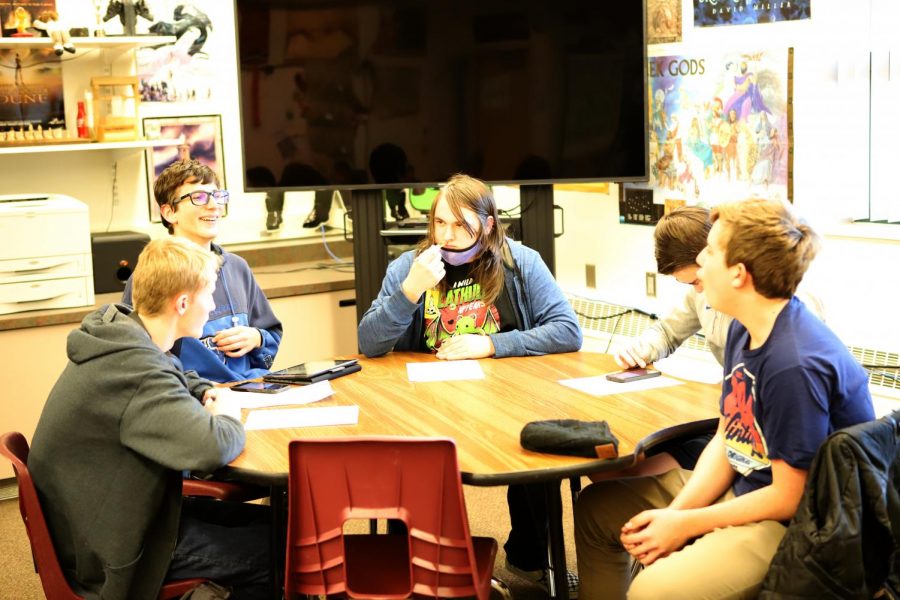 Dungeons and Dragons held their first after school club of the year on Weds, Dec 2nd, and the club members are excited for what this year will bring.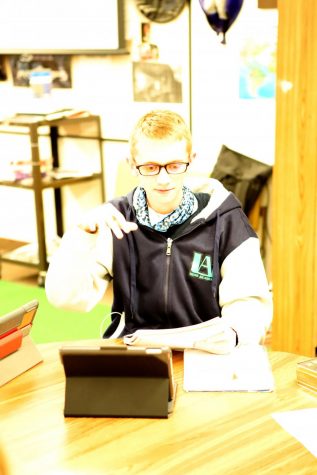 This will be the club's second year and it remains popular with students who love fantasy adventure. Founder of the club, Chet Long, said "I created the club because I live in lower valley, and there's not much to do down there. I also created the club because I wanted a place to go and hang out with my friends and play some games. Plus, I enjoy being a leader. This club is really just a place where people can come, play games, and have fun."
Senior Scott Shumway runs a group in the club. As Dungeon Master, his job is to create stories, manage the role play, and make decisions on plot events.  "My hope for the club is that people will find a place where they belong and a place that they feel welcome!"
According to Shumway, there are lots of different kinds of students involved in Dungeons and Dragons. "That's what I love most about Dungeons and Dragons. I get to meet all kinds of people and have fun playing the game!" Shumway said.
Long added, "I love being with lots of people, especially new people, and the club is a great place to make new friends!"
Mr. Fullmer advises the club and also plays the game in Shumway's group. "I'm a huge fantasy fan, and Scott [Shumway] does a great job making his campaign come alive for us," said Fullmer.
The members of the club want everyone to know that Dungeons and Dragons is an amazing place to have fun and make new friends. For those still interested in joining the club, just show up. It meets Wednesdays after school.