Boys Basketball Set to Start Rare Season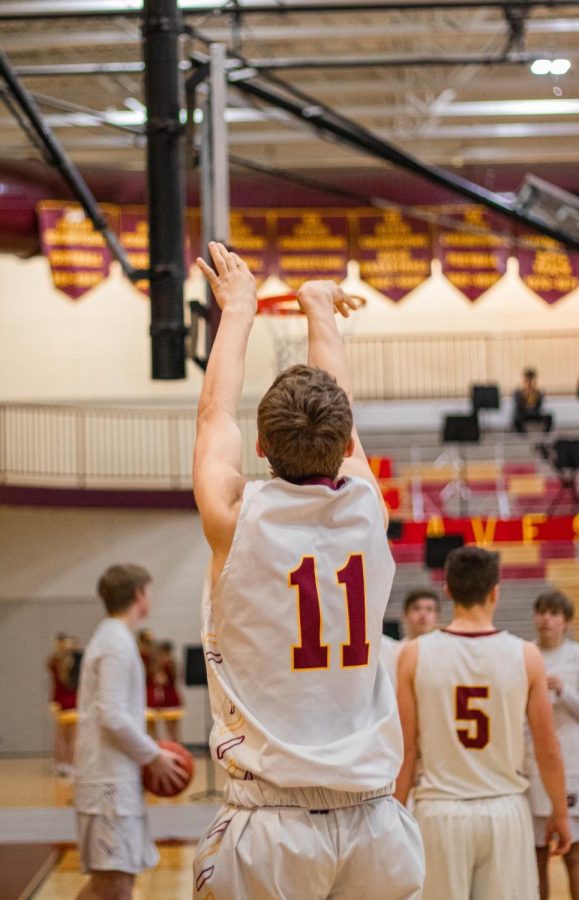 The boys basketball season has begun with big games right from the get go against Cheyenne East andCheyenne Central in the Annual Flaming Gorge tournament in Rock Springs. Both these dominant teams from the state capital  match up well for the Braves. These pre-season games will give the team a taste of what is waiting for them if they make it to the stat tournament.
""I'm really excited we definitely have some super hard games in our pre season but I think it will just help us get better for our actual Conference in season games," said senior Zach Johnson.
After graduating 8 players from last year's team, the Braves will have a whole new look this season with a shortage of varsity experience and games. Also, without summer games, tournaments and camps missed due to COVID-19, the team will start the season without much true varsity experience under their belts.
"I can't wait to just get out and play our first games and start playing. It's been awhile since we have played some games, so I can't wait, especially because we got [sic] some really good hard games right in the beginning," said senior Tristen Kleeman.
Coach Paul Kabonic thinks this season will be the "rarest" he has ever experienced but remains hopeful his team will get a full season in without it being cancelled due to the corona virus. "I can't wait to go play games this weekend. We've got some good games with some tough teams that will really strengthen us."
COVID-19 restrictions will only allow 100 spectators in the gym to watch the games. Without fans and the pep band, home games will present a  different environment.
"I think it sucks. I like having people come watch, and it will be hard when my grandparents want to watch to but won't be able to come to the games because there are only limited tickets," said senior Cache Bagley.
Hopefully a successful and complete season awaits the Braves. With only 2 people for each player allowed to attend the games, this season will be rare indeed.