Braves Take Action, Serve Community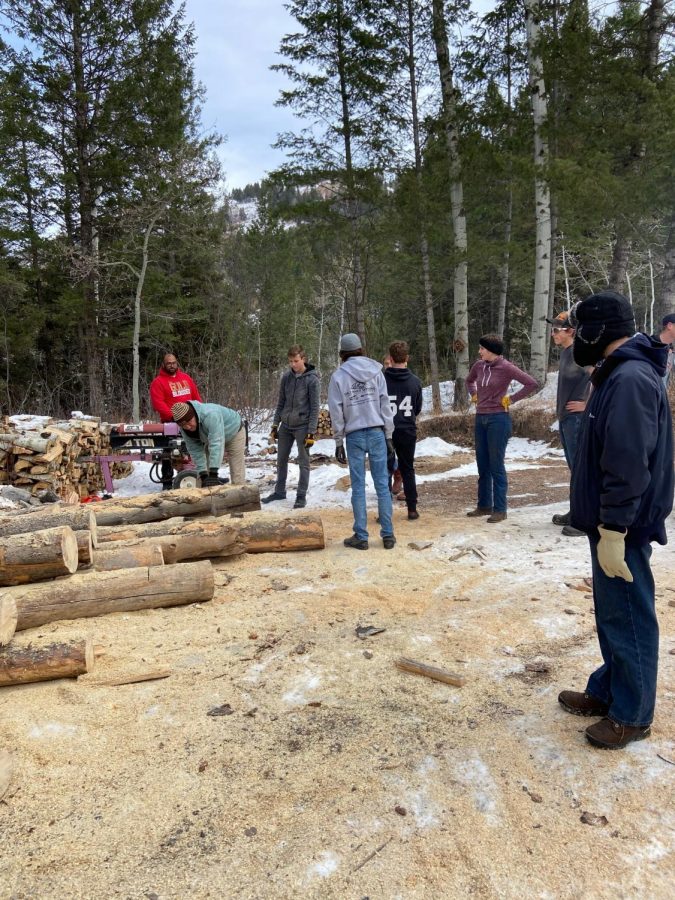 "Small acts, when multiplied by millions of people, can transform the world" (unknown). Service is a ripple effect that can have a lasting result on people. One small or big act of kindness can go a long ways. When a lot of people do a little service, the feeling of love and kindness goes a long way. It can be a great blessing to those in need of a little Christmas spirit. During this Thanksgiving and Christmas season, the students at Star Valley High School devote a day to during service for the community.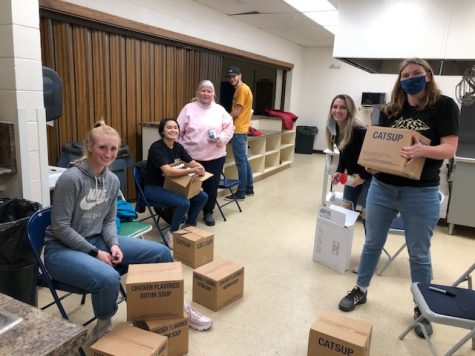 Braves in Action takes place on the half day before Thanksgiving break. It is a day simply for service and giving back to the community. There are many activities that the school offers during Braves in Action. Making ornaments, writing letters, chopping wood, and going to the food bank are just some of the activities students can participate in. Whether students participate in these activities or chose to do service of their own is their choice. Any service that is done is a big help to our community.
"Me [sic] and Cameron Erickson helped both of our grandparents for Braves in Actio," said sophomore Josie Linford. "We helped Cameron's grandparents set up for Thanksgiving since they couldn't carry anything heavy. And we helped my grandparents carry down Christmas decorations so they didn't hurt themselves." Small acts of service can go a long ways.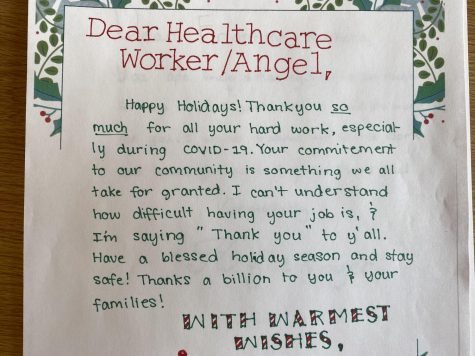 Many students chose to do their service around the school. "I helped clean out the boys basketball closet." said junior Kimberley Choma. "It was a lot of fun. We found tons of old uniforms, and it was fun to mess around and still get the job done."
Doing small chores around the school also helped future programs and organizations. McKenna Frazier and Kamryn Jenkins wrote letters to our health care workers to thank them for all the work they are doing during this Pandemic. "It felt really good to thank our health care workers for all they are doing. They sacrifice so much and they need to know how much we appreciate them," said Jenkins. Writing a letter to somebody in need of a little appreciation can go a long way
There are many people in need during the Christmas season. Many students bundled up and chopped wood for elderly people in need of firewood. Junior Joseph Thompson helped chop wood for Anita Harmon in Spring Creek. "It was really cold but it felt good to help some people in need," said Thompson. Many helping out up Spring Creek may have remembered Mrs. Harmon from her her many years of service at the high school as a secretary. Student and faculty also helped with a wood project at Star Valley Ranch.
Many people received service during Braves in Action. It is a tradition that the staff and administration never wants to go away; however, if students stop participating then this traditional day of service will revert back to a regular half-school day. Nobody wants that to happen. So make sure when next year rolls around you give back to the community and volunteer for a Braves in Action service project.