Brave Cadettes Continue Creepy Tradition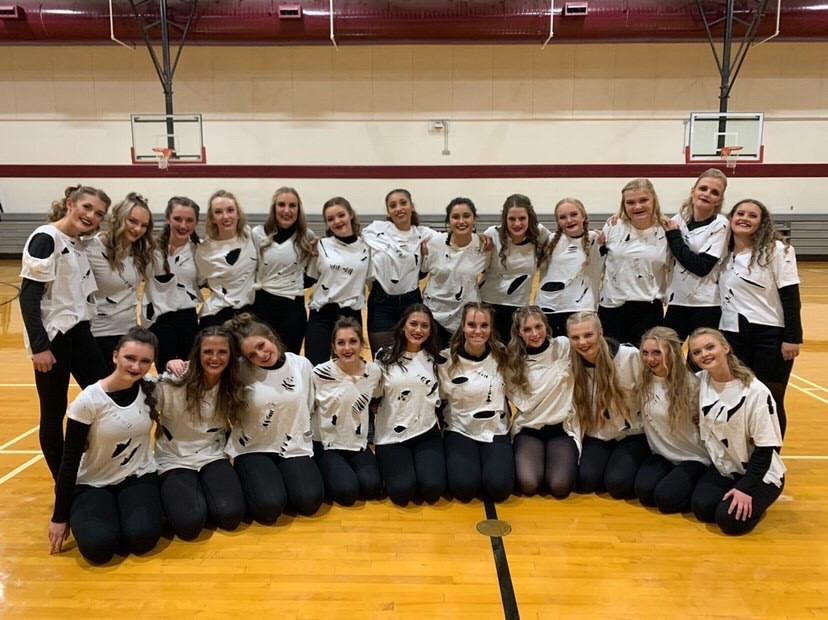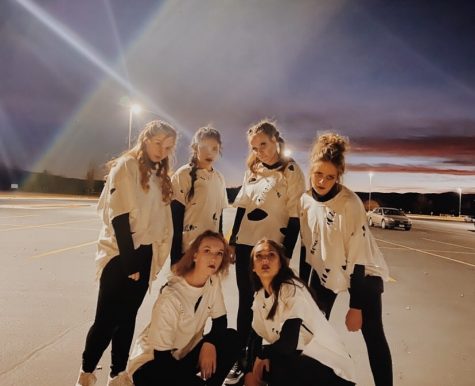 The annual Brave Cadette Halloween dance was performed this year at the halftime of the last home football game for this season. The dance proved to be once again the crowd's favorite!
Not only do the fans love this dance, but the dancers do also. Senior Paige Erickson said, "I really do like the Halloween dance better than the other ones just because it's really fun to get in character and connect with the music a little more." Senior Ky Simpson agreed. "I love that dance!"
This dance, done every Halloween season for many years, is fun for them to dance and create. The group's presidency consisting of Ky Simpson, Paige Erickson, Brindy Sims, and Nyia Steed actually choreographed the entire dance.
"It's exciting to see your visions turn out just how you want them to when you choreograph. Getting a whole dance ready took a couple weeks. Presidency got together and got the dance figured out in like three hours. We brainstormed a lot of other times too. We practice during class a couple times a week and after school Tuesdays and Thursdays," said Simpson.
Ggetting all dressed up in their Halloween costumes and doing their makeup took extra work. "It usually takes us two or three hours to get makeup and hair done, which can be a hassle, but it's fun at the same time. It's really a bonding experience to do other girls' makeup and hair, so Halloween definitely brings us closer as a team," said Erickson.
Thankfully they put all this effort into their dance because it showed on the field, and they're not done yet. The dancers will continue to put on shows during basketball halftimes and work on perfecting their state dance routines for the competition in March.