Peter Visser Still Running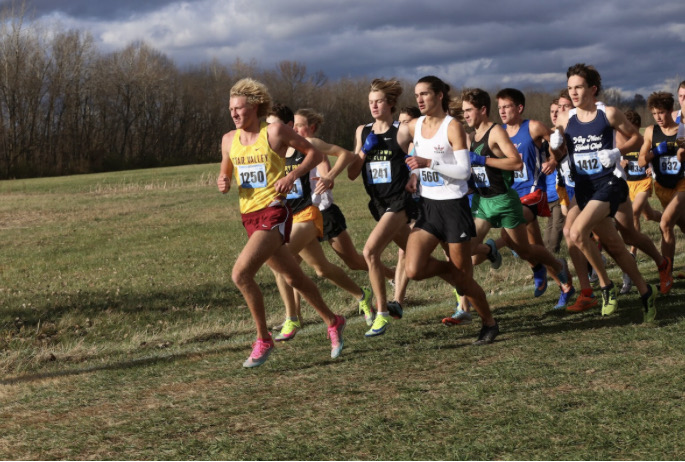 Peter Visser, three time Gatorade Runner of the Year, is undeniably one of the best runners to ever go through Star Valley High school. And he is not done yet.
Visser has continued to race even after the cross country season has ended. As everyone is aware, he finished his senior year cross country season with another state title, and he recently traveled across the country to attend two national races, one in Oregon and the other in Indiana.
While in the Beaver state, Visser ran an amazing 14.56. This put him on the podium for second place. Visser also ran at the XC Town USA Meet of Champions in Indiana and placed seventh there. He ran a 15.24, only ten seconds behind the first-place runner, Judson Greer, the fastest runner from Texas.
Visser continues to amaze everyone and make his home town proud as he continues to run. "I am grateful that I have had the opportunity to travel across the county to compete in a few high-level competitions with some of the best athletes in the nation," Visser said.
To put Visser's running into perspective, he runs 3.1 miles in about 15 minutes. That is 5,000 meters keeping a sub 5-minute mile pace. Visser has been running since seventh grade after Coach Draney talked him into it and has had nothing but success since he started. "I never thought that I was going to run," Peter said. "I thought I was going to play football. But after some persuasion by Coach Draney, he got me on the cross country team."
Draney, who has coached Visser for all of his years running high school track, said, "Pete has accomplished a lot over the last 3.5 years.  He has had great teammates show him the ropes, and he has also taken his turn as a leader in the program.  More importantly he has shown what a person can accomplish when coupling talent with a lot of hard work and dedication.  We will miss his quiet leadership and example."
After high school Visser plans to keep running. "I've narrowed it down to a few schools. Unfortunately with with COVID I was unable to make an official visit, but with lots of communication I have been able to get a grasp of the team culture." Wherever Peters plans take him, he will have a lot of support and we all wish him the best of luck.