Are Letterman Jackets Going Extinct?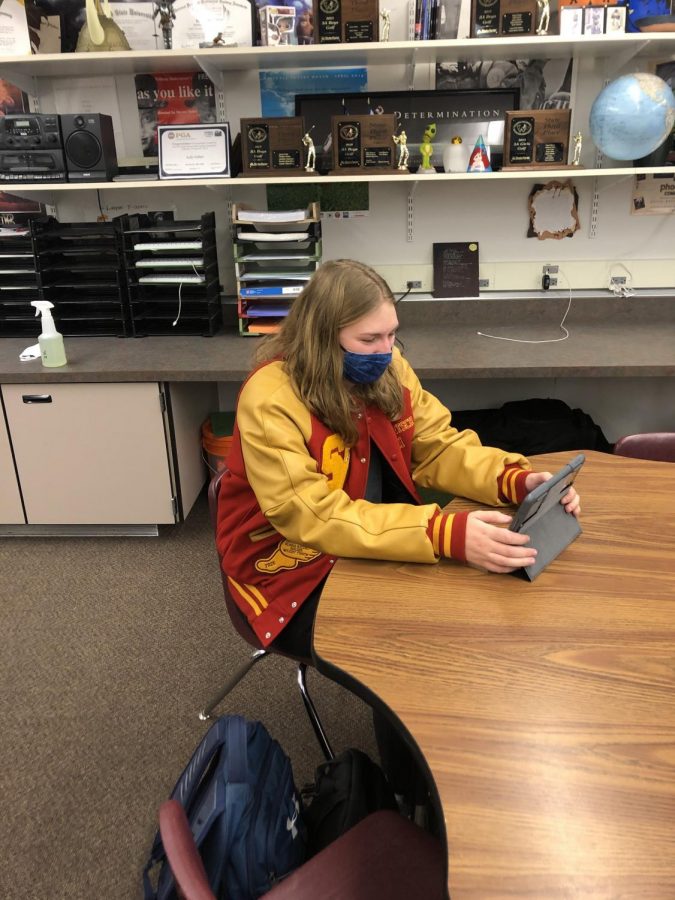 With their first appearance in 1865 and growing popularity in 1950, letterman jackets have represented athletes for over 100 years. But it seems as though the fashion trend has all but diminished in the 21st century.
A varsity letter is an award earned for excellence in school activities. It signifies that its winner was a qualified varsity team member, awarded after a certain standard was met. Even though many athletes receive letter awards, very few still buy a jacket.  Guys are growing less fond of the leather coat and even fewer female athletes want to purchase one.
Senior basketball player Brierly Battleson thinks they do look better on guys and that she "hasn't thought to get one" although they represent sports achievement.
"I wish I had one and I plan on getting one,"  said senior Zach Johnson who thinks they look cool on girls even though the style is masculine.
Junior Winston Green owns a letterman jacket. "It's just a pain to go get the patches on and you have to have a couple accomplishments for it to look good," Green, who isn't sure why not as many girls purchase them, said.
With their decreasing popularity and average cost of $425, letterman jackets are no longer as prevalent in the halls as they used to be, but it's safe to say that accomplished athletes still view them as a symbol of their varsity accomplishments.