Fiber Optic Internet Has Arrived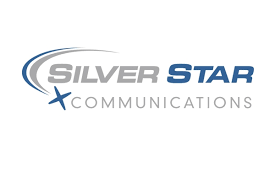 If you've ever cursed slow Internet, you probably don't mind all the trucks and tractors that have been in everyones yards up and down all of Afton recently because the workers driving those trucks and tractors are plowing in new fiber optic Internet cable to the houses of anyone who wants the service in Star Valley.
Silver Star received a grant from the government for COVID-relief they were able to use to pay for the fiber installation. In past, those living outside of Thayne and Afton have had to make do with slower Internet brought to them via antenna. The cost of running fiber to all the remote locations people live in Star Valley has always been prohibitive, but the grant is now making it possible for the spread out, remote people of the valley to have city-speed Internet.
Junior Daxon Gilbert said," I really hate the traffic they're creating, but I guess it's going to be worth it because it's going to make online everything super easy."
Even with the grant money and crews of workers, some students, like Kai Farley, still won't get the new fiber.  "It really sucks that I can't get it its super useful from what I know and the internet in the valley is just garbage in general," said Farley.
Kyle Weber, the IT director for the school district has an experts opinion on the coming technology. "For years we've had DSL running our household Internet, but it has run its course. The fiber allows a much faster and reliable connection."
Whether streaming entertainment, downloading games, or hosting a virtual meeting, state-of-the-industry Internet connectivity for the 21st century has arrived in Star Valley. Enjoy.