FFA Dives Into The Virtual World!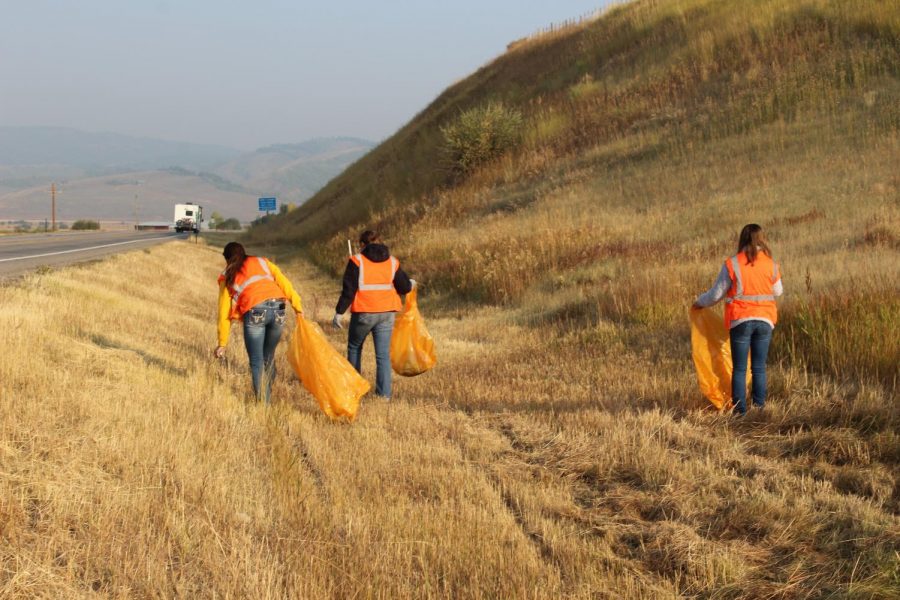 COVID-19 has affected everything from sports to clubs, to people's personal lives. As COVID-19 cases have increased, even FFA has been affected. Recently, FFA competed in their first virtual competition due to rising cases of COVID-19 making traveling unsafe.
The FFA chapter competed in their first virtual livestock judging competition from November 1-5th. Students that competed in this competition included Allie Kopcho, Katie Vigil, Marley Carey, Madison Carey, Demri Nebeker, Mitch Martiny, and Braydon Clark. With this competition taking place online, things were very different as competitors soon found out.
"The thing I liked least was it was not in person, so I was not able to see people, I usually would. I love in-person contests compared to online because it lets you see more of the animal and make friends," said Katie Vigil. She also felt that she did not perform as well as she could have because the competition was online. "I did not [do well]. Where it was online, I missed details I would not otherwise have if in person."
Senior Marley Carey also expressed very similar feelings about not being able to see the full picture of the animals she had to evaluate over video. "I didn't like the video portion of it. It was really hard to judge the horses in the video, especially where they didn't show all the different angles and all the different things they do, so it was a bit harder to judge. Plus, the black horses are harder to judge on video," said Carey. However, she felt that she did pretty well on this competition, unlike Vigil. "Yeah, I did very well overall. It was pretty hard, but if you concentrated, you did pretty good," said Carey.
While Vigil and Carey found both similarities and differences throughout the competition, they both agreed on what they liked about competing online. Both liked giving their reasoning—a verbal evaluation of an animal—in front of an online judge since many FFA competitors find speaking in front of a live judge to be the most stressful part of a livestock judging competition.
"It was easier to do reasons because you could just go when you were ready, which was nice," said Vigil.
"I really liked the reasons format of it because we were able just to do it really fast, and at the same time they gave you time if you needed to look over your reasons or just think through them," said Carey.
The FFA organization has been around since 1928 and stands for The Future Farmers of America. Here at the SVHS, Mr. Warren oversees the chapter as the advisor.
With more COVID cases now than ever before, more activities may have to switch to online competitions. While the experience is different for every student, it is easy to miss the fun aspects of competing in person.