Annual Local Food Drive Going on Now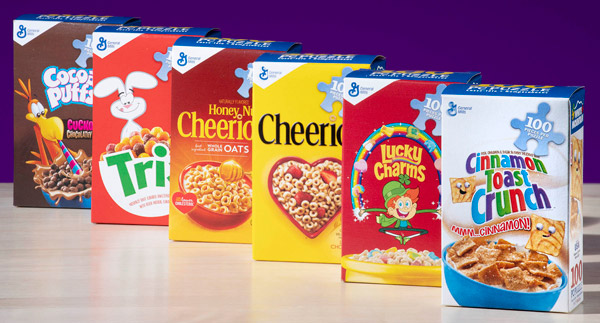 The weather has turned cold and Thanksgiving is coming up. November is the month of giving and being thankful for all that has been given. There are some people that do not have as much as others but valley residents have always been a very giving, and there's no reason to stop now. Volunteers are constantly working hard to keep the Afton Food Pantry's shelves stocked.
The snow is starting to come and that means the annual food drive is coming up, but there is a new twist to it this year. Instead of canned food, the National Honor Society is asking students to bring cereal boxes. The food drive helps the food pantry stock up their shelves.
Junior Gentry Hendricks believes "it is very important to give when you have the means too. The food that we donate is going to go to a family who needs it especially with Covid going on." The cereal drive started on November 9th and ends November 20th. Groups and grades will be competing against each other for a prize. The grade that has the most cereal wins the competition.
The SBO's and NHS are counting on all of the students to participate and be a part of this year's cereal drive. Junior Kassidy Cooper thinks "it is important to participate in local food banks to help out the people that are in need. I really like the cereal shredded wheat because it's healthy."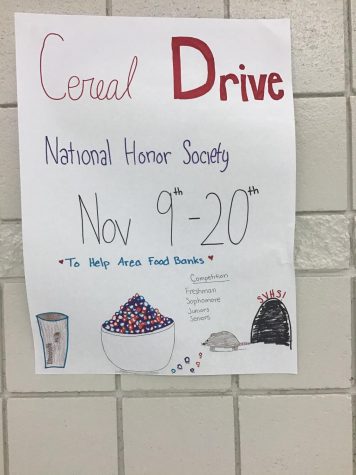 The Afton Food Pantry is an organization that provides food for people in need. The annual food drive at the high school is a huge contributor to area food banks, but their success depends on participation to be. The more participation the better outcome and the more food there will be for people who are in need.
Cereal is a fast, yummy breakfast that many people enjoy eating. Freshman Klare Dwyer's favorite cereal is "Frosted Flakes… because my sister used to bring them to me in the morning back in California when we were both in school!"
There are so many different kinds of cereal and everybody has a favorite kind. Junior Aspyn Barclay likes "Chocolate Chex because it turns the milk into chocolate milk at the end."
Any kind of cereal is beneficial and much needed. Students, if you are looking for service to do, this is a great way to help people in need during the season of giving.