Weber's Classic Tractors Represent Star Valley Tradition, History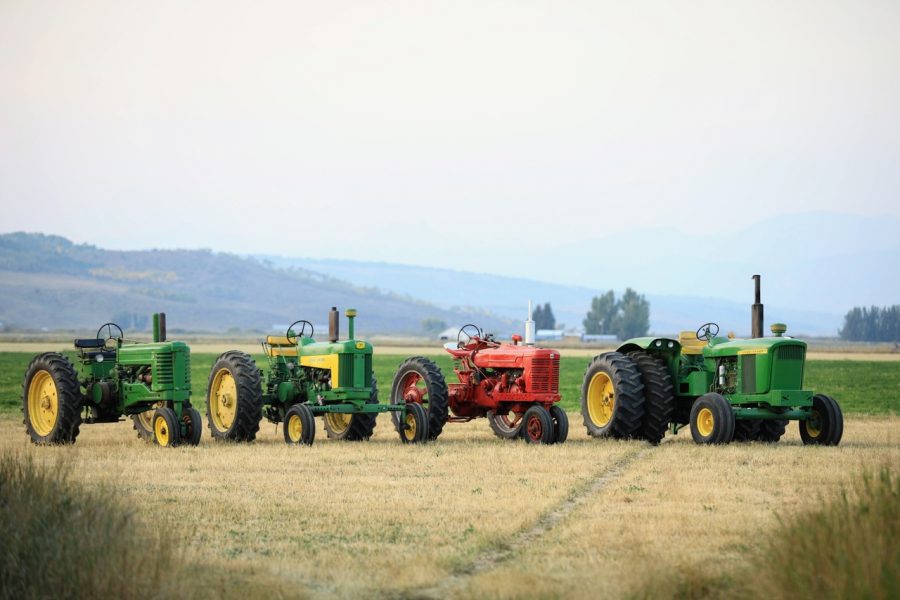 Digital and diesel do not seem analogous, but IT department head Kyle Weber has not only a love for technology but also for tractors as well. Weber began with on old tractor that he had on his farm he brought and restored. He had so much fun doing it that when he saw other tractors available that needed work and fixed up, he couldn't not buy them. That is how he discovered his soon-to-be passion for collecting "a few old tractors." Mountain Star spoke with Weber about his growing collection of "a few old tractors" that started around ten years ago.
"What is your favorite tractor?"
"As for my favorite machine, I'd have to say that's a toss up between the John Deere 4020 and model A. The 4020 is the most "classic" of the Deere lineup—it's the tractor that put Deere on the map. The Model A, however, is the ultimate symbol of the two-cylinder era. The two-cylinder machines are unique as due to their two-cylinders they have a very distinctive sound and can be recognized from almost anywhere." 
 "What is your oldest tractor?"
 "The oldest running machine that I have is a 1936 Farmall F-30. It's a small 30 horsepower tractor, but during its day was known as the largest of the "row crop" machines from International Harvester. Although I have mostly Deere's, I do have some Farmalls (International Harvester), as well as two Case models. The most recent machine of the "classics" would be a John Deere 730 Diesel, which is a very unique machine as well." 
 "Where do you find the tractors to buy?"
"As far as finding them goes—I just keep my eyes open, mostly. Where people know I like to restore and collect old tractors, I will often have people tell me about what they see around/for sale, etc." 
For the past several years there has been an "Antique Farming Day" in Star Valley where people come and see not only his tractors, but other tractors  people bring to share and show. People talk history of the old machines and even do some trading and selling. The September 26th "Antique Farming Day" had a good showing with around 20 machines lined up and shining. Weber, who founded the event, said, "Where Star Valley has a history rich in agricultural, I thought it would be fun to try to organize an antique farming day for people to come, see, and share some of the history of these old machines."

Gather your friends and family and keep an eye out for Weber's next Tractor Parade. To explore all the tractors of Star Valley, just drive around and keep an eye out for the classics sitting in fields and barnyards.