Art Club Seeking Members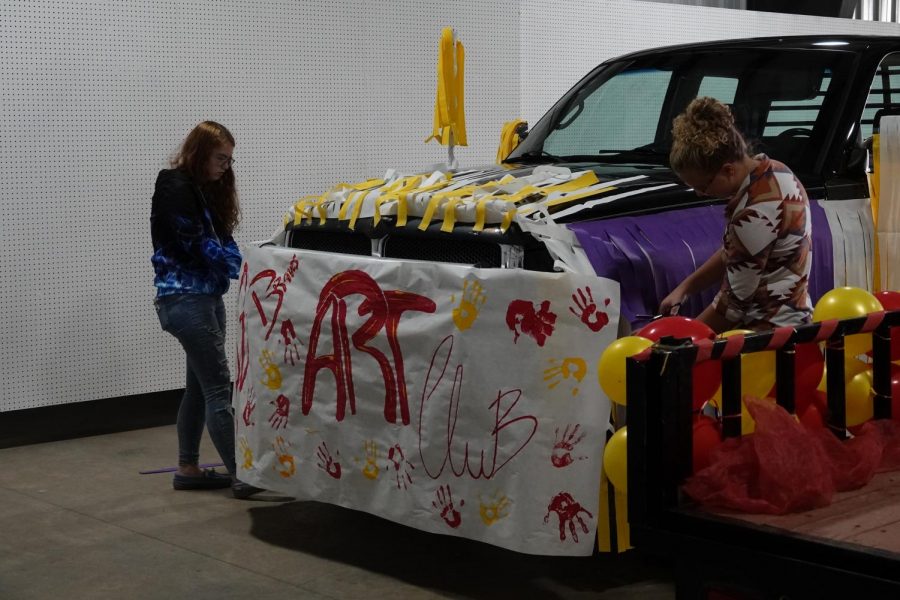 Students looking to have fun and get involved can go clubbing at high school. No, not dancing, but actual clubs like anime club, book club, Dungeons and Dragons, and last but not least, art club.
Art club members have recently hung posters  throughout the halls in hopes that some of their peers will get involved and participate in the club. Counselors stress the importance of student body involvement and claim it's what makes schools successful. Mr. Frazier said, "We have a host of clubs that provide opportunities that otherwise would not be available."
The president of art club, Callin Sanderson, explained that he wants students to have an opportunity to express themselves through art, especially if they have full schedules and aren't able to fit an art class in.
Sanderson said he hopes to help "create a sustainable club where kids who don't have the opportunity to take art can find a creative outlet and kids who want to expand their skills can."
Class advisor Mrs. Dockstader describes the club as more of a service club. "Art club is kind of a service club where we do projects for organizations within the school, such as murals and Christmas decorations," said Dockstader.
Six to eight students typically attend meetings on Wednesdays after school. If you're interested in joining, Sanderson says to just show up after school. "It's always helpful when more kids show up," said Sanderson. Every one is welcome and you don't have to be in an art class to join.