Students Hold At-Home Homecoming Dance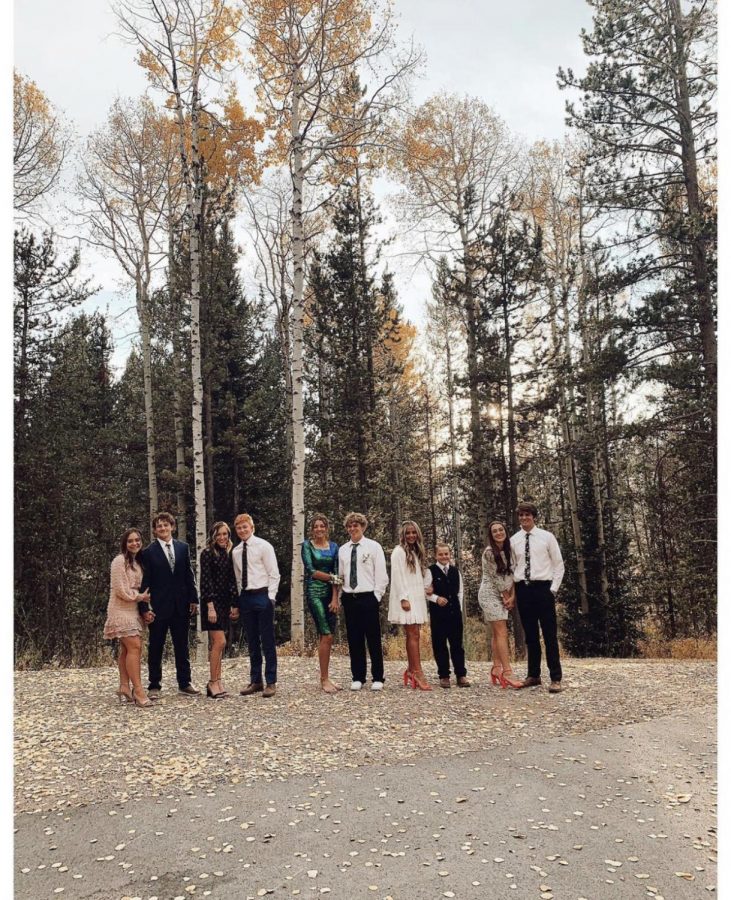 Over the years, the homecoming dance is something that a lot of the high school students get excited for. Because of COVID-19, this year's homecoming dance was canceled, but not for everyone. A group of students decided to holdtheir own homecoming dance, COVID be hanged.
Seniors Emri Jenkins, Taylor Bowman, Elsie England, Emma Thompson and Brierly Battleson, and juniors Taggart Heward, Joe Thompson, Conner Hart and Zac Patterson were unwilling to let the pandemic interrupt the homecoming dance. Harrison Hoopes would have showed up, but he had a surgery which prevented him from going.
This little shindig occurred at Elsie England's house. They took pictures, had dinner, danced, and watched scary movies. "It was good to get a fun group and be able to have a dance, even though the school wasn't having one," said Heward.
Jenkins' favorite part was "probably the food. And of course being able to go with Conner."
Emma Thompson is a sucker for dances, so of course her favorite part of their dance was "shaking my booty! Just dancing in general was fun, but also the Red Lobster rolls were so good!"
Hopefully this traditional dance will return next year, but if not, there is always an at-home solution. Corona virus for sure can't stop Star Valley High School's fun and school pride.