Homecoming Floats Successful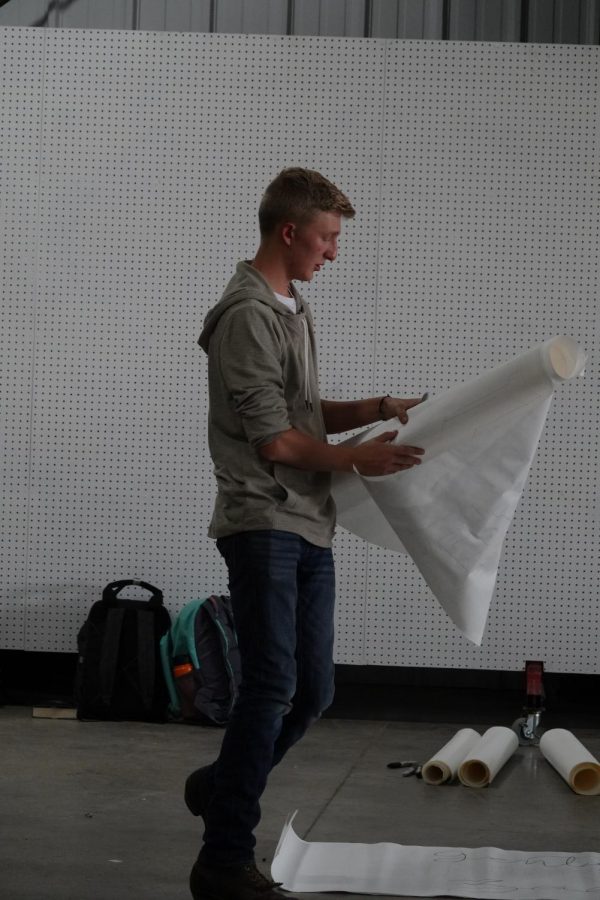 Whitnee Hale, staff writer
October 22, 2020
Homecoming week was filled with fun, laughter, and lots of school spirit; however, the C virus made traditions like the parade seem uncertain.
Although students had to take precautions on the floats, they still got out to ride this in a fun-filled and well-attended parade.
On the floats, students where instructed to stay 6 feet apart and wear face coverings. Many students seemingly forgot these instructions once the parade started, but they they were not allowed to throw candy, so they just smiled and waved.
Each grade level constructed a float, along with golf, volleyball, football, cross country, cheerleading, and art club. The band, Brave Cadettes, and homecoming royalty also participated with many people watching, waving, and cheering as the floats went passed showing our community's spirit and support.
"Our homecoming float idea was 'Blow up the Broncs' and we honestly came up with the idea on the fly and just kind of ran with it haha," said senior Hailey Cram.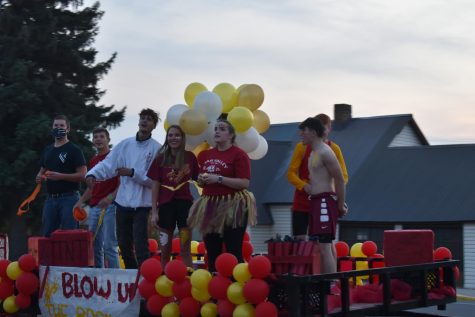 Junior Sydney Beeson said, "Our idea was 'School the Broncs' so we did a school bus and put desks inside! To be honest, we just wanted something simple that wouldn't take touch time since all our schedules are different and crazy (thanks junior year)."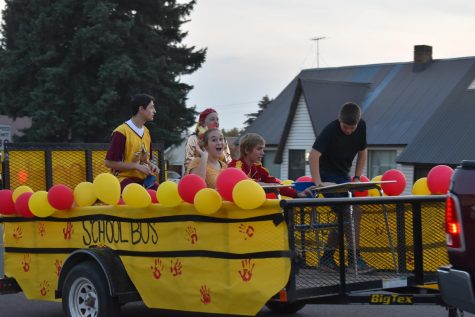 The sophomores made their float political. "We did 'Trump the Broncs.' We just kinda came up with it because we thought it would be funny.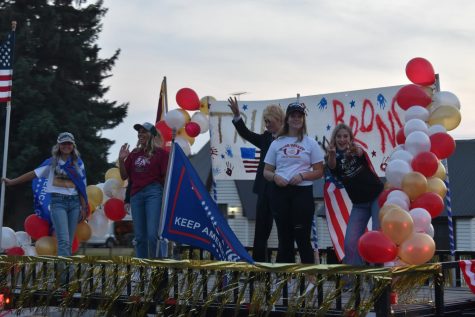 Not to be outdone by their older classmates, the freshmen came up with a cowboy theme. "Our idea was 'Rope the Broncs.' Maddy Smith came up with it. It was great! I did the dragging streamers and that was the best part," said freshman Cash Lancaster.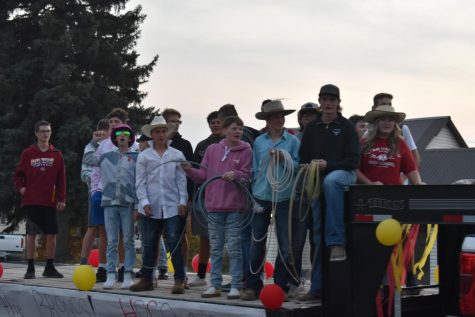 With corona, some things were changed with the parade. Homecoming royalty couldn't sit with each other, there was minimal people on floats, face masks had to be worn, no candy was thrown, and participants had to social distance. "We couldn't throw any candy or be close to each other on the float because of corona, and we had to wear masks, so that was a bit of a bummer, but it was still a good time!" said Sydney Beeson.
Despite the restrictions, the homecoming parade was still a great success! Nothing can stop the school spirit of SVHS!