Football Rules Sports Scene in America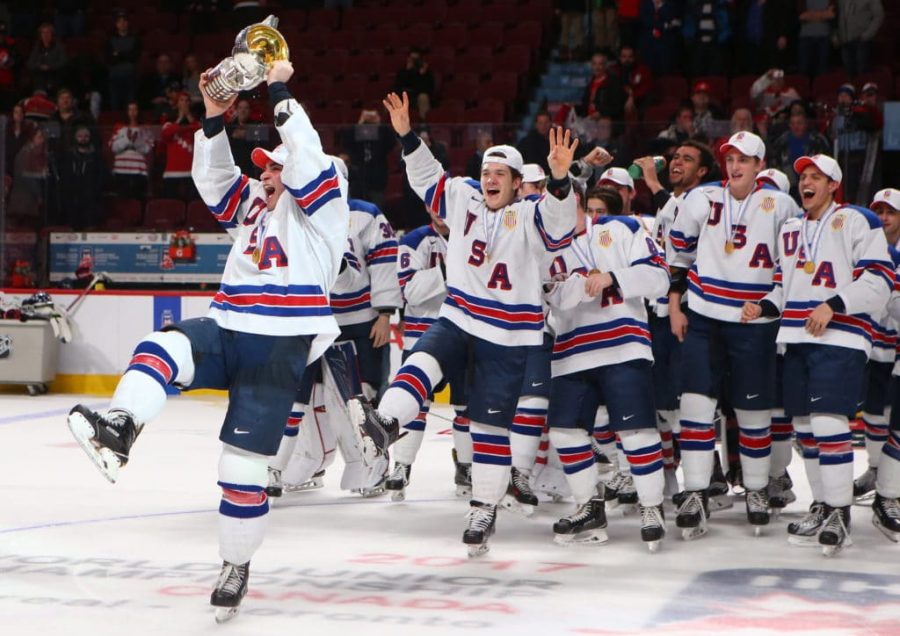 In the USA, football and baseball are two prominent sports that many people watch. The NBC Sports Group claimed that the average viewership for the Sunday Night Football package reached 20.5 million, according to an article by CNBC. Furthermore, in the United States, many Americans tune in to the Super Bowl to watch with family and friends.
In addition, baseball is also a very popular sport. NBC Sports says that roughly 1.01 billion people viewed MLB games last season. However, there are other popular sports in the United States besides football and baseball like golf, volleyball, tennis, NASCAR and many more. According to websites such as Sport One and Statscore, the most popular sports in the United States are American football, baseball, basketball, ice hockey, and soccer. Yet, many students have their own opinions on what sports to watch.
Statista states the 2019 NBA finals were watched by an average of 15.14 million viewers in the United States. Soccer has also been climbing the ranks of popularity in the United States for a while. "Honestly, no. I would think basketball would be more popular than baseball. And I would think soccer is more watched than ice hockey," said Alicyn Brasseaux.
According to The Nation, a recent poll showed that only 9 percent of people in the United States list baseball as their favorite sport. "Yeah, I would say it's accurate. I would say baseball being number two. I don't really like it that much," said Meg Borrowman.
Volleyballmag.com states that the NCAA women's national-championships coverage brought it more than a million views. While ice hockey is a popular sport around the world, Josie Gardner said, "Yes and no. Definitely football's up there. Is volleyball on that list? It should be on that list. I feel like ice hockey shouldn't be as high either."
Despite any official list, many people follow different sports depending on what they enjoy watching.
"I like watching baseball, I understand it, also stuff to do with like track and field. I understand that be cause I do that," said Brasseaux.
"Honestly, soccer is really boring to watch. I love playing it, but I prefer to watch football and basketball. They are my favorite. In basketball there is lots of scoring and it's really easy to follow teams. In football, it's classic. I know the rules," said Borrowman.
"I'd say football," said Gardner when deciding what sport she watches the most. "Because it's the most popular sport I know of. It seems like such an American sport, so I'm like, 'oh yeah, everyone knows football,' so I should follow up with that," said Gardner.
Here in America, many people enjoy following their favorite sports and cheering their team on. Where there are sports, fans follow.