Nike VS. Adidas
Students stroll down the halls wearing a great quantity of different and expensive shoes from popular sport brands. Even though they are not always the most comfortable, teens are willing to put comfort on a back burner to look cool and be in style.
Some top sportswear brands are Nike, Adidas, Under Armor, and Puma with Nike and Adidas the top two most popular sport brands in the world. Nike ranks number one and Adidas second. Nike has a "brand value of approximately 37 billion U.S. dollars" with Adidas valuing in at 11 billion. (statista.com).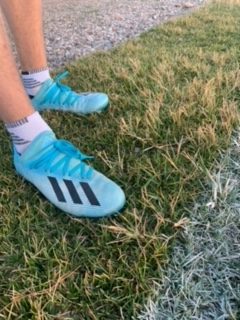 There are a lot of different reasons why people buy the brand they do. Comfort, looks, and style all play a role when deciding what brand to buy. But what makes one brand better than the other? Most of the time it comes down to preference. Everybody has a different opinion on which one they would rather wear. Some would rather pick style over comfort while others would much rather feel comfortable.
"Adidas all the way every dang day. They're comfier for me and look better," said senior Davis Burton. Nike has been a top-ranked brand for decades now but so has Adidas. The leading financial website states, "As of February 27, 2020, Nike offers a dividend yield of 1.1% while Adidas boasts a slightly better yield of 1.3%"(ig.com)
Junior Preston Buehler said, "I like Adidas more because, idk, Nike seems pretty sketchy to me."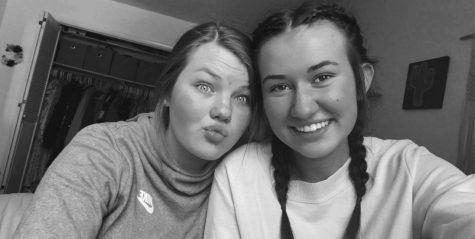 Although Adidas is a serious challenger to the Nike empire, many students still choose the swoosh. Junior Faith Shaw said she likes Nike better because "the shoes look better and the style looks cooler."
"They are both good, but I usually prefer Nike. I like their styles and how they have lots of different options," said Cameron Erickson.
Mason Brown also prefers Nike better "because I like their cleats, shoes, and socks, and they last a long time."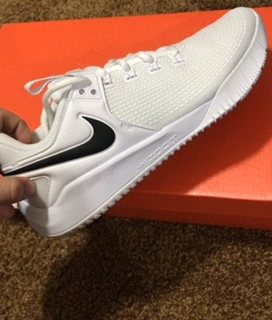 As long as people keep buying both brands, Nike and Adidas will remain competitors. Nike may have the highest sales rate, but who's really to say which brand is better? That's for you to decide.