Colder Weather to Bring Relief from Wild Fires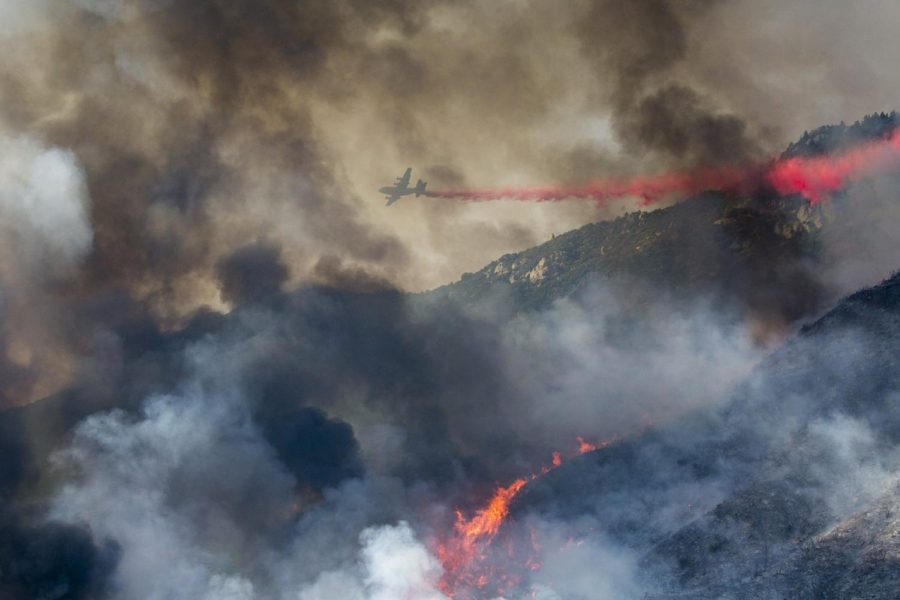 Did you notice the smoke in the air around the valley in early September? That's because there was 7,376,721 acres burning through out the United States and part of Canada.
The constantly hazy horizon made it feel like the world was going to end.
The fires may be out of control in some places, but that is not to do with lack of effort from brave firefighters. SVHS alumni Devin Erickson works for the forest service and fought some fires for the forest service. "Each fire you fight you are on a 16 day, 14 hours a day of hazard pay and lots overtime. Line people dig a lot of hand lands and pull some hoses while truck crews transfer water to the scene and pull the most hose".
Earlier this fall while deer hunting, Greg Brown was walking up a trail when a forest fire blew up in his face. It smoked him in to where he couldn't see and had to cover his face to get out of the smoke. "It was one of the scariest things that has ever happened to me. We had to hike out as fast as we could just to get away and try to get cell service to call it in. When we got to the bikes, a helicopter with water flew over top of us to go put it out. We got lucky not to get caught that day."
Fall athletes had to compete in the heavy smoke. "The smoke affected my breathing as I was running in the first few games of the season, especially  in the Summit game in late August when the whole west coast was on fire," said Gabe Nield.
" It didn't affect me much on the golf course while we were sailing range balls out on course., #goneforever", said Karsen Spaulding.
Since 2018 there has been 3,655 deaths from forest fires and 1,318,500 fires across the world. Forest fires continue to burn across the country, but as colder fronts movie in,  wild fires should get better, go out, and slow down.