Slapping Honkers With the Boys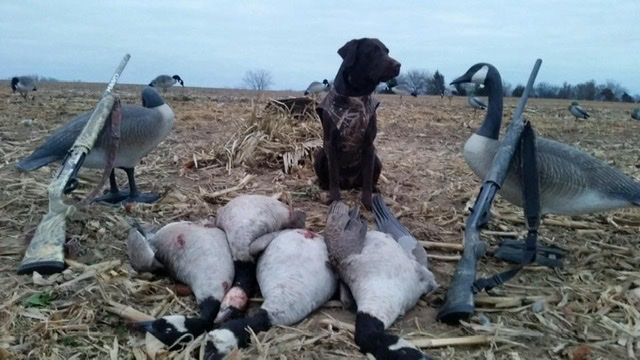 Have you ever watched a flock of geese fly 10 yards above your head in the crisp morning? Some kids  live for such a sight. "It's super cool calling in geese and being able to hear their wings flap directly over your head while laying in the blinds with the boys," said Kysen Hebdon. The night before opening morning is full of gathering blinds, decoys, shotgun shells, and calls. For goose hunting, hunters don't need to go way up in the hills, they can just go into an open field and lay blinds down.
"Goose hunting is not necessarily the most thrilling thing to do. I just mainly like the fact that I can spend time with the boys and make some fun memories!" said Brant Nelson.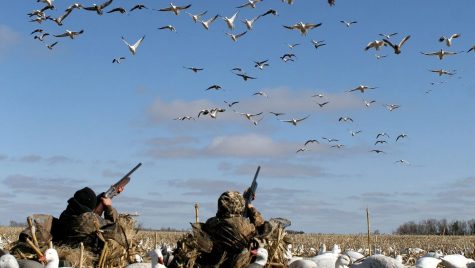 Cody Gustafson was out bright and early opening morning. "It started out slow, but once the flocks started flying in, we called in about 40 or 50 and sadly didn't shoot one because Phoenix [Merritt] set our blinds up the wrong direction, so they all flew behind us. #thanksphee,"   said Gustafson.
Since would-be hunters can buy a goose tag over the counter, faculty members hunt them as well. Coach McKay Young is an avid goose hunter and enjoys early morning hunting sessions with his friends and family. Many people, from all over the place, make the drive to Star Valley to sling lead at geese.