Chemistry Plays Vital Role In Volleyball Success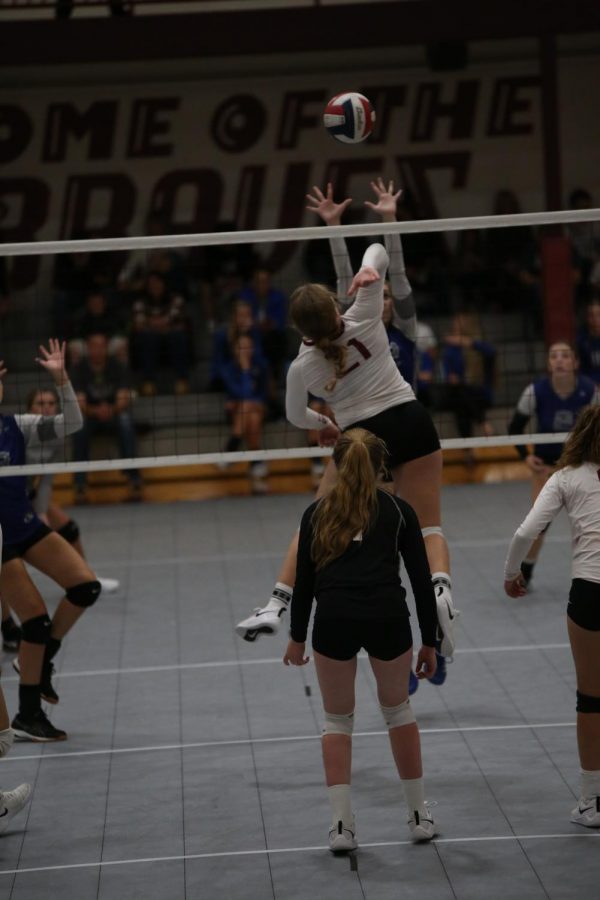 Arnold Palmer once said, "Always make a total effort, even when the odds are against you." With only two returning seniors, the odds are not in favor of our varsity volleyball team. These new athletes are young and have limited experience.
Although their age and experience are an uncontrollable factor, they can control their effort and hard work. Using their determination and persistent efforts, this team can beat the odds. Most people may think of the negative aspects of a young team, but there can be an exceptional outcome when young athletes are given the chance to prove themselves. Denise Frazier, the assistant volleyball coach at SVHS, is excited for the young team because they are "hungry to learn and eager to improve and play."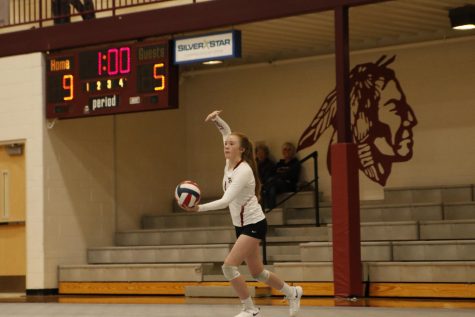 Each day the team works hard to be better than they were the day before. These dedicated athletes face the challenge of inexperience while dealing with the mentally taxing aspect of the sport. With discipline and hard work, these volleyball girls hope to take the challenges they face and mold them into strengths. Coach Jenkins, the JV coach, noted the team's potential. "Our chemistry is amazing and we're due for great things," said Jenkins.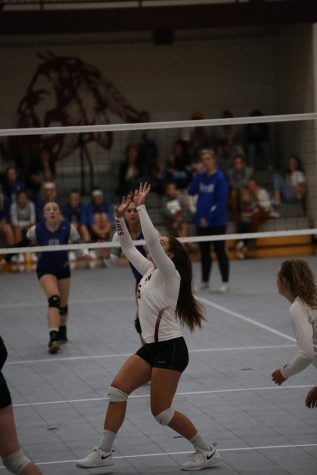 Senior McKenna Brog is the only returning player from last years season. She plays full rotation on the varsity team. Joining the team to play along side her are Addie Jenkins, Whitnee Hale, and Mia Hutchinson; all play three rotations.
Kamryn Jenkins, McKenna Frazier, and Gracee Cazier are also making their debut on the varsity team this year. Every player put a lot of outside effort in during the off season, so they could be ready for the pressure and intensity of being on the varsity court. Kamryn Jenkins, the varsity setter, is excited for what this season will bring especially because "we are all really good friends and we have so much fun on the court."
In their first two tournaments the varsity team took 2nd place. After dedicating many hours to becoming a better team, but they still have room for improvement. The team has set a goal to go undefeated in conference play and be the #1 team going into regionals. Lots of hard work and discipline will be required, but it will all be worth it in the end.