Students Look Forward to New Movies in Theaters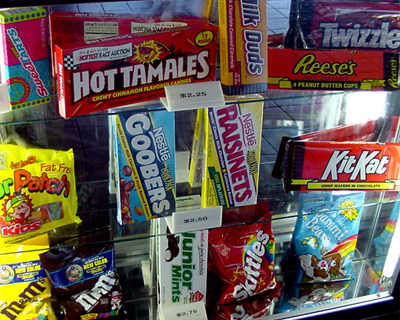 Irrissa Guyett, staff writer
September 15, 2020
While Coronavirus was sweeping the United States, movie theaters experienced massive drops in revenue. Theater closures, lower attendance, and a drought of new movies from Hollywood forced many theaters to close their doors during such rough times. Movie release dates were delayed due to productions shut downs, and the movie industry slowed down dramatically. As a temporary solution, movies premiered on streaming services such as Disney Plus and Hulu; however, many people would agree that watching a movie at home just does not compare to watching a brand new movie in a theater.
Luckily, movies theaters started opening their doors again around the month of August with precautions in place to keep moviegoers safe. Skyview Lanes, located in Afton, has such precautions in place while open. "We have the seats all spaced out so certain rows you can't even sit. Once you choose your seats, the two seats next to you automatically get sold," said Deegan Foley. Foley currently works at Skyview Lanes. "Some days it's so slow, there's nothing to do. Some days it's so busy we stay open till midnight."
New movies have begun showing up on theater marquees and many students look forward to watching a new movie in a theater once again.
"The like real life Mulan. Just seems like it's gonna be pretty cool," said Ryleigh Brock. This movie was originally going to come to theaters, but is now only available with Disney Plus.
"Probably the one we recently released, Tenet because it's a lot like Inception," said Foley.
Senior Emily Strasburg said, "Isn't there an Aladdin? I think there's an Aladdin that's coming out, and I'm excited to see that because I've always been a Disney fan."
Many people think of snack and concessions as part of a classic movie theater experience. From things like popcorn, junior mints, milk duds, sodas and more, there are options for most everybody to find that certain snack to make the movie that much more enjoyable. "Popcorn. 100%, " declared Strasburg confidently.
"Whatever is new and popular," said Brock.
"We have to have redvines because it's the basic movie candy standard," said Foley.
While most trips to the movie theater are enjoyable, there are those rare instances when they are far from enjoyable. "One time I went with a date that I didn't want to go with and it was really awkward because I didn't want to hold his hand or anything in the movie theater, so I had to sit there for like an hour and a half, and it was very weird and quiet," admitted Strasburg.
While awkward dates at the movies are a danger, junior Erik Sentz worries about when the movies he looks forward to will be released. "I don't know when the newest The Forever Purge is gonna start."
When going to watch a movie, the possibility of a purge is the last thing on moviegoers minds. Instead, many people are focused on enjoying the movie and most likely eating some popcorn.