Hilton Wins New Polaris 1000 Roping Steers
Emri Jenkins, staff writer
October 19, 2020
Ladies and gentlemen, step right up. Yes, step right up, today is your lucky day! Today is the day to figure out how to win a side by side recreational vehicle . . . by roping.
When cowboys or cowgirls aren't sitting on their horses, they enjoy ripping up the trails on a different kind of horsepower as much as the next person, and junior Kortlen Hilton can now do that on a Polaris Ranger 1000 thanks to his skill with a rope.
Hilton followed in his father's stirrups to get into roping. "My dad did so I wanted to," said Hilton.
After getting into the sport, Hilton says he spent "lots and lots" of time roping, time he feel paid off when he won the side by side at a rodeo.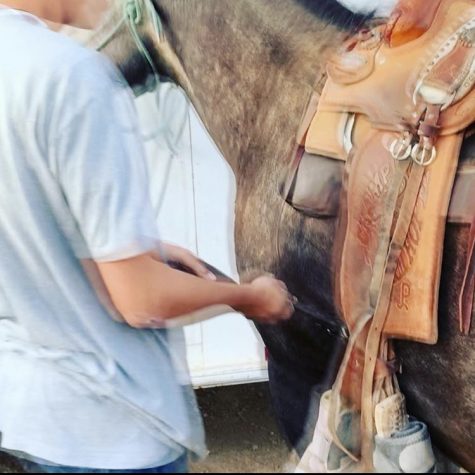 Roping is as difficult as it seems. Ropers can make three legal head catches: slick horns, half head, and around the neck. The header must have control of the steer when it is turned and the steers head must be bent before the real difficulty starts with the heel loop.
See what can happen when brothers put in work doing what they enjoy the most? The Hiltons are living proof that if you spend the time doing what you love, it will eventually pay off, one way or another. In this case, 82 horsepower.