Friday Night Superfans Arrive in Masks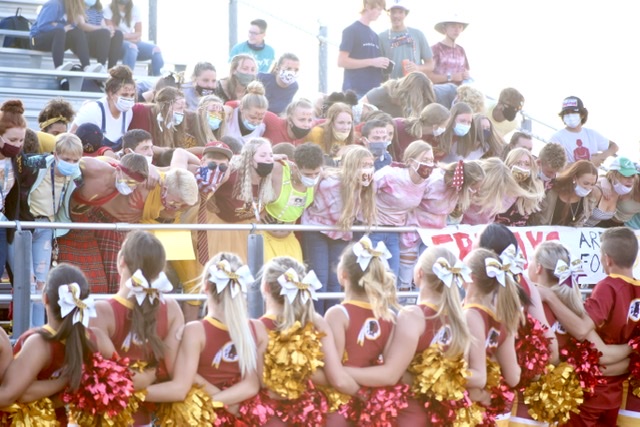 Super-fanning has varied in popularity over the years, but this year fans started the football season with a boom.
Although not everyone is excited about wearing masks and fans must wear them in the student section, superfans still still had a great time. Wrestlers, volleyball players, cross country runners, golfers, dancers, and students showed up at the first home football game to support our football team by chanting cheers, screaming for touchdowns, and making sure their support was heard.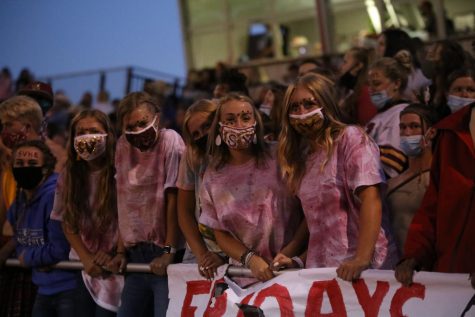 "Super-fanning at the first football game was so fun when we were all dressed up! It's our senior year, and I want to go all out for every game! Showing school spirit and cheering makes the games so much more fun," said senior Emily Strasburg.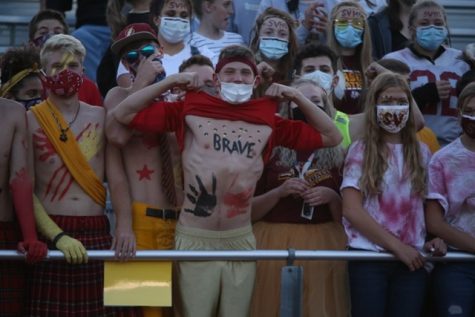 "I am extra excited for the super-fanning this year because I know everyone wants to make the most of it," said senior Davis Burton.
Super-fanning is a great way to get involved with your friends. It even helps our football players play harder. "When you hear your name get called and the crowd goes off and then you hear the students cheering, it puts you in the mindset for a varsity football game," said Kysen Hebdon. Get out to the football games and get your super-fanning on. Remember, the bigger the super-fan section the better.