53 New Students Join Student Body Ranks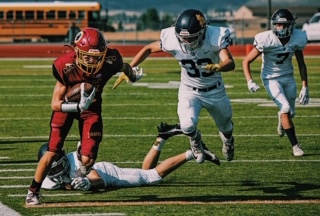 As each new school year begins, the high school experiences a large influx of students. Due to the beauty of the valley and perhaps the reputation of its high school for schooling and sports, the valley's population is growing very quickly. In addition, the amount of students is increasing year by year. This year 53 new students joined the student body. Twenty-two are freshman, eight are sophomores, fourteen are juniors, and nine are seniors.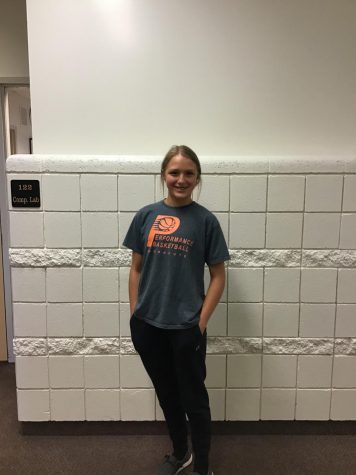 Attending a new school can definitely present unique challenges. New Students have to learn to navigate their way around school and make new friends. They also have to adjust to a different and unfamiliar life style and environment. Freshman, Kenlee Engelhardt, from Spearfish South Dakota said, "I miss my old friends a lot, but I really like the sports here."
A good way for new students to meet more people is by participating in sports. Star Valley has an excellent and well-known sports tradition, and students have lots of opportunities to get playing time. Kaleb Fila, a football player from Big Piney, said ,"I really like the sports here."
Being part of a team and competing is a great way to build lasting relationships and feel involved. Hailey Egbert, a junior from Arizona, has created many friendships by participating in volleyball. She enjoys the environment and the atmosphere of the high school, but definitely "misses the warm weather."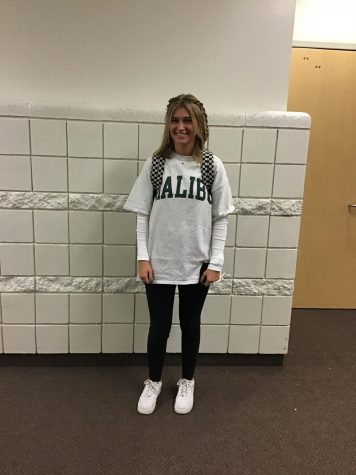 Attending a new school can also be extremely scary. Hopefully all will make an effort to help the new students feel welcome. Aspyn Barclay, a junior who moved here from Utah, said, "The people are really nice here."
New students should feel included regardless of their age or grade. Everybody has the desire for a happy and memorable school year. So, if you see a new student in the hall, or an unfamiliar face, introduce yourself, say hello, and be a friend to someone new.