Cross Running Away from Covid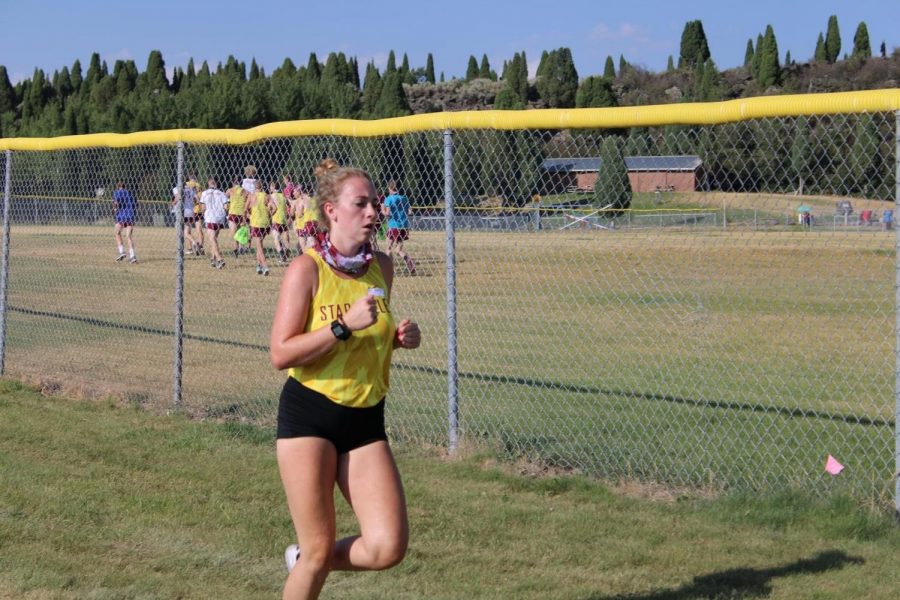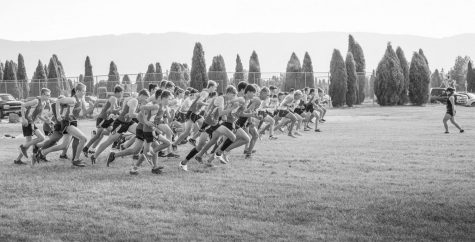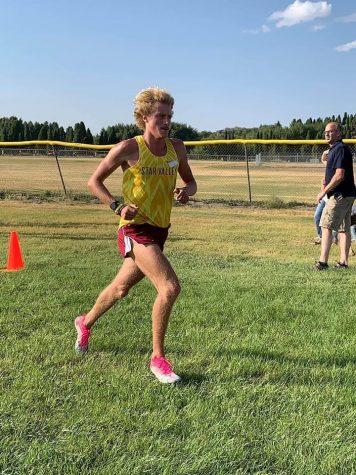 While some sports, like golf, have proceeded with their season amidst the Covid-19 pretty much as usual, the virus is putting the pressure on the cross country team and drastically changing their season.
Only a few teams are allowed at each race, masks are mandatory at the beginning and end of every race, and the season could be cancelled at any time if Covid pops up. Although all these Covid-19 changes are discouraging, the cross country team is running harder than ever, especially the seniors who know that the season could be cut short at any time. This fuels their fire to work harder and run faster than ever.
Last week the cross country team attended the SHARC XC race in Soda Springs, their very first race of the season. Two-time Gatorade Runner of the Year Peter Visser said, "It was definitely kinda nostalgic going into the race. It made me reflect on prior races and it helped me remember all the good times. It really makes you hope for good things to come." Visser ended up winning his race and helped the boys team take 4th.
All of the runners went into the SHARC knowing it could potentially be the only race that they would run this season. Knowing this didn't slow them down at all. Senior Jacie Angell, who finished 6th in the varsity girls race, said, "I think it made me focus a little more on the team and made me try to do every little thing in the correct way so that if it was my last race, I would be completely happy with it." Angell focusing more on the team is one of the things that helped the girls team take 3rd place in the meet.
Even after the first race, the rest of the season is still very uncertain, but the cross country team is still hoping for the very best.  Junior Emmalee Hale said, "I was definitely glad that we got to race at least once!" Not even Covid-19 can stop these runners.