Golfers Hope for Luck on the Course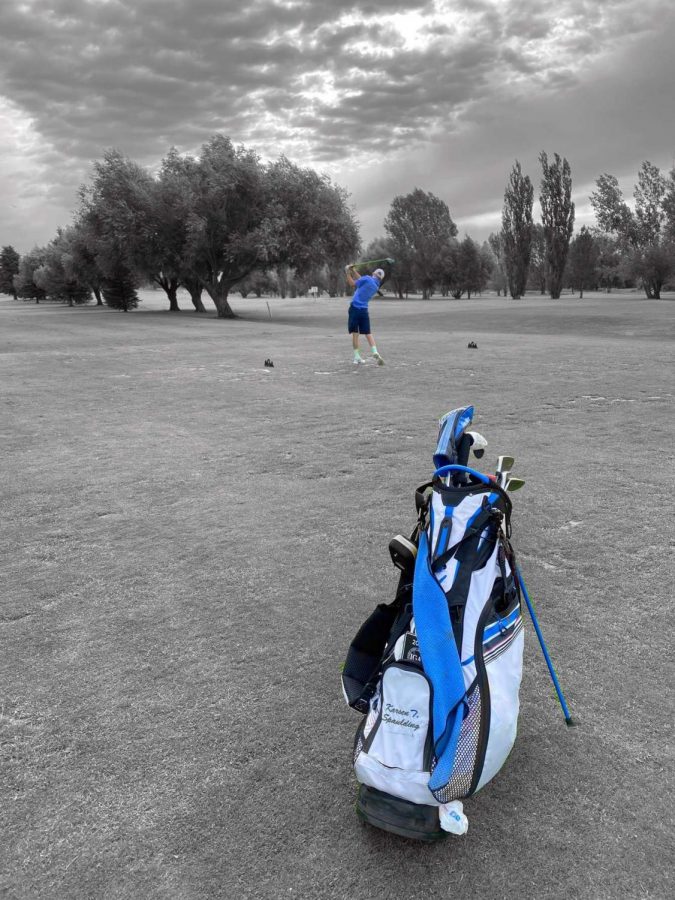 We all have a lucky something that helps us succeed in the things we love to do, whether it's lucky socks, lucky shoes, or lucky underwear. For some of the golfers, it's their clubs and golf balls.
The golfers started their season way back on August 11 and will wrap it up in Evanston on Aug-17-18 at state. Players like Carson Hart, Tanner Thomas, and Jackie Simons all like the early start. Good weather and early beginnings lead to a lucky golf season!
What do these golfers like so much about their sport? Golf tournaments give players lots of time on the course waiting for their time to shine, so they get plenty of chances to socialize with the other team members. Golfers practice after school everyday, and after a hectic day, Jacob Hodges said, "It is a good way to clear your mind."
Anyone who has ever tried to golf knows how hard it is, so golfers need all the help they can get. Luck sometimes plays a part in their success. So what brings them luck?
"My initials are N and N, so when I mark my ball I scribble my initials, and that usual makes me feel pretty lucky," said Norrah Nielson.
"Nothing. I suck," said senior Brandon Edwards.
Tanner Thomas said he creates his "own luck."
With some luck on their side, these golfers are "driving" for a good finish and having fun along the way. Freshman Carson Hart said,  "I looked forward traveling and getting to stay in the hotels, but with the pandemic going on we don't really get to do that this year."
By the end of the second week of school, the golf team had already played in nine tournaments. Karsen Spaulding said, "We are slowly getting it together."
Coach Fullmer added, "Our golfers have had lots of opportunity so far to gain experience and sharpen up the technical and human skills it takes to play good golf. We're hoping all that experience helps us peak at the state tournament."
Although the team will finish up in Evanston instead of Lander as planned due to the switching of venues because of Covid concerns, they plan to fight hard and do their best to represent their school and team at the state tournament.