Teachers Reflect, Prepare for Stage Three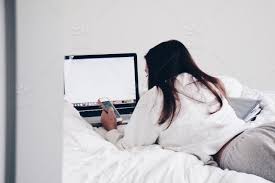 In March of 2020, Star Valley High School went to remote learning. This meant that students were not face to face with their teachers and had to keep up on their iPads at home. For some, this was he best thing that had ever happened to them. For others, like most teachers, it was a living nightmare.
Many students and teachers around the school worry we might have to go back to homeschooling. With inconsistent  mask use  and coronavirus exploding in nearby cities, the future seems uncertain. When facing the possibility of going back to online school, art teacher Adam Guild said, "I sure hope not.'"
Math teacher Reed Pebbles said, "Yes. I think it's going to happen again. I want to be face to face, so if that means I have to wear a mask, I will wear a mask. But as of right now, everything is a big unknown and no one has the answers. I think it is going to take a full school year to get everything back to normal."
That is if we can even stay in school for that long. If face to face school closes again, things will be different this second time around. Teachers have given it plenty of thought and feel ready with the changes that need to be made. "I didn't like how it went the first time. Moving forward we have made adjustments in the event it happens again. It will be a lot better this time," said Pebbles.
In the event online school resumes, students will actually be held accountable for their grades, unlike last spring where they couldn't go down. Some student didn't give school a second thought once they heard they didn't need to come back. In the future, students will receive zeros if they are not keeping up on their work. Math teacher Jordan Kurt-Mason, said, "It's pretty simple I think. I will hold them accountable the same way I do here. I will have assignments, and if they don't have them done, they will receive a zero." Guild agrees with Kurt-Mason saying he will have due dates, and his students will have to submit a photo of their artwork. Not doing so will result in a dropped grade.
Some classes are easier to do at home than others, and different changes will have to be made for each course. In the event that we go to tier three, Guild says he will will have to get with each student individually and send them out with their own art supplies so they can work from home. For some classes this might work, but it is common sense that you can't send a ceramics student home with a potters wheel. All classes have a different situation.
"I would do one of two things, and I would just have to see what works best.  One idea I have have had is kind of like the remote model. Which is where kids log on via Zoom and you just teach through the material in real time," said Kurt-Mason. This would allow students to ask questions as they go along and would help teachers like Kurt-Mason understand where individual students are at in terms of the criteria being taught. Kurt-Mason doesn't think this is the most efficient way of teaching, so he also considering doing what a few teachers did last spring: recording the notes and lectures and posting the videos on Canvas for all students to watch and learn at their own pace. This is faster but also has some downsides to it as well as instruction is asynchronous with teachers and students unable to connect in real time.
Teaching and learning from home is more difficult, agreed, but the best thing people can do if home learning comes back is be patient and stick with each other.