Skateboarding Saves Students from Insanity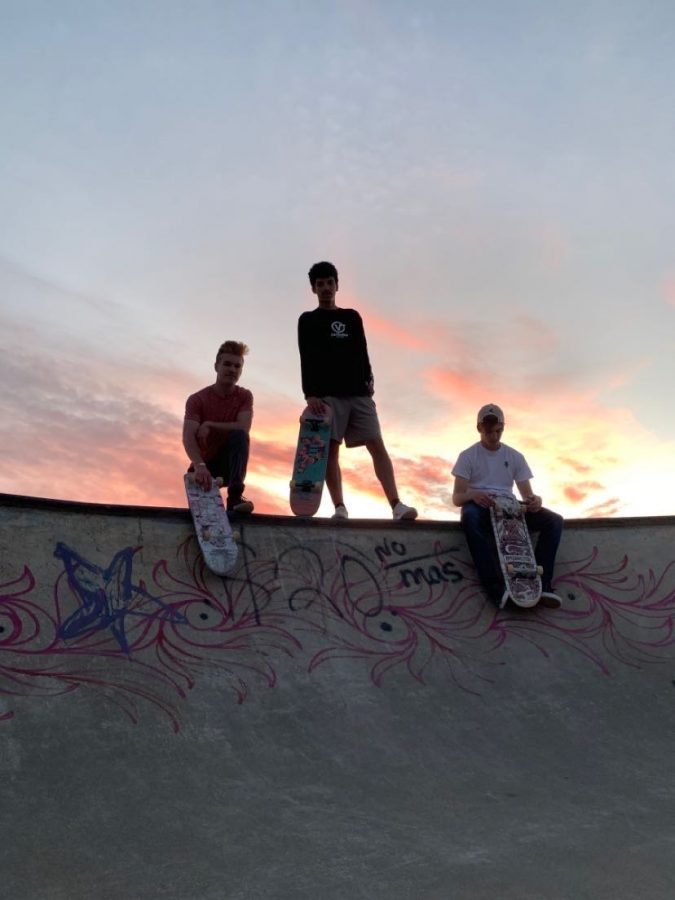 As the school year begins to wrap up, so does the quarantining and social distancing in the valley. The last couple of months have been a rough few, and insanity seems to be a top condition on everyone's lists. But some students found a way to both be together and participate in the social distancing procedures during the quarantine.
A few students' turned to skateboarding during the lockdown. "I love skateboarding,'' said senior Tony Reyes. "It is an easy way to get out of the house while not getting the 'Rona.'" Many other high schoolers also skateboarded as a way to socially distance and still have fun with friends.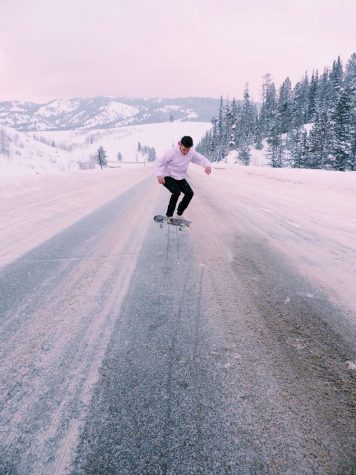 "Skate or die, but why die when you can skate?" – Nicko Sicko.
Senior Cael Delgado loves to be outside and skate with his friends, and although he doesn't mind that school closed for the rest of the year, he is grateful to be able to skate with his friends and have a good time.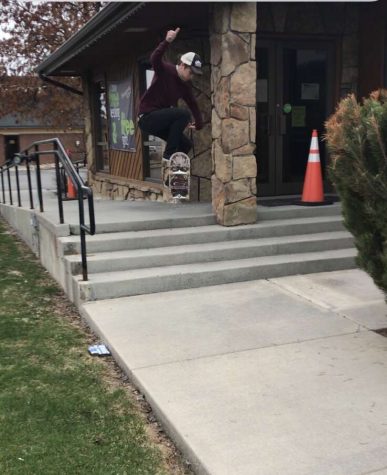 Senior Spencer Larson: "[Skateboarding] helped me pass the time, and I've improved a lot since the quarantine started." A pretty accurate quote for someone who has just mastered the kick- flip.
Senior Dakota Passey: "When there's nothing to do… skate." Dakota loves hitting the skatepark or high school parking lot after work, and he doesn't let Covid get in the way. "Screw Corona! We're still gonna skate."
Senior Tony Reyes: "I really like skateboarding because it's all about commitment from your first drop in to your first kickflip. I'm pretty trash but everyone has the chance to get better— BTW I'm single ladies, HMU."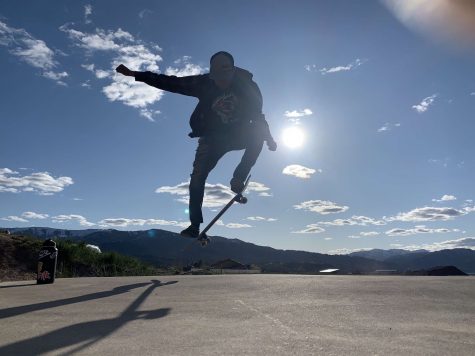 Tony has spent many days hangin' with the older kids at the skate park. "I'm pretty trash," adds Reyes, "but everyone has the chance to get better."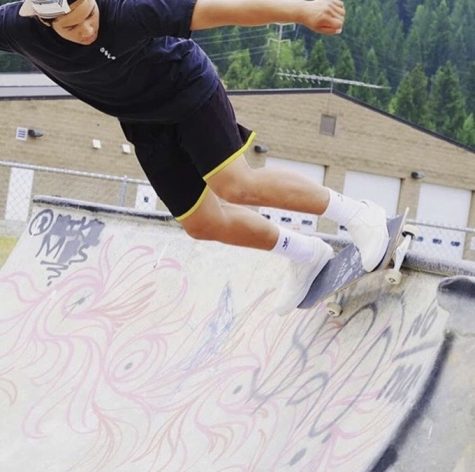 Senior David Castillo: "I like Skateboarding because it relaxes me, and it's another way to challenge myself and try to improve."