Netflix and Chill Take on Whole New Meaning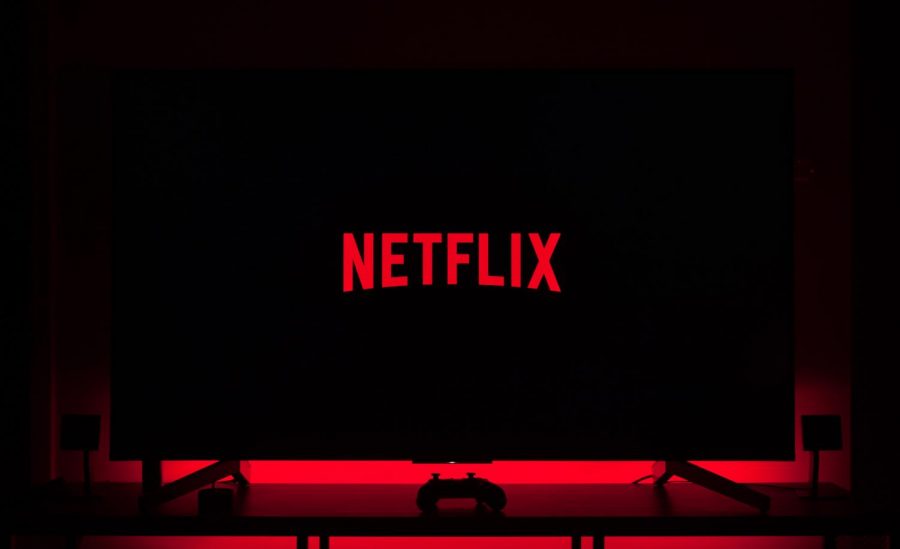 Kate Linford, staff writer
May 11, 2020
It's 11:30 in the morning, you just woke up after a long night of doing nothing. You eat way more breakfast then you've ever eaten before, and then lunch right after. You sit down and click on Netflix to find a new show because you already finished three yesterday. This is the sad reality many students have found themselves pulled into. There is no escape, especially when it still snows every other day.
The entertainment industry has definitely stepped into a new light with the recents events and closures cause by COVID-19. People have time to binge. That means streaming platforms have sky rocketed in popularity. According to The New York Times, Netflix added 2.3 million new users in the US and Canada since the beginning of the year. There are now 182 million subscribers, and that's not even counting all the people signed into friends and family accounts.
Disney Plus came out at just the right time too. An article done by The Verge said, "Disney Plus has surpassed 50 million subscribers- up more than 22 million since the last time Disney disclosed numbers two months ago." This is probably because of all the little kids trapped in their houses, and the grownups trapped too. Senior Bridger Robinson said that he's been mostly watching Disney Plus and Amazon Prime. "TV has raised me more than my parents have." Many kids can relate to the lessons taught by Scooby Doo and the Goonies as "brilliant life lessons." Robinson said that in these dark days he has definitely watched a lot of TV.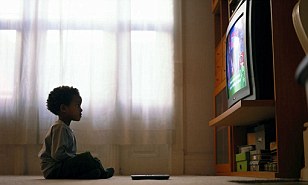 Robinson's not alone. Junior Brindy Sims' favorite viewing platform is Netflix. "Tiger King is something else, Carol Baskin definitely killed her husband and nothing can change my mind," said Sims. This quote would probably make no sense to the average person in average times; however, these are not average times at all. Tiger King is in Netflix's top 10 most viewed shows. Millions of people all over the world have binged this strange circus show of a documentary. Even senior Hazen Erickson has watched these episodes saying "That stuff is too weird to handle."
Another senior, Duncan Elder, has also been watching "so much Netflix." Elder likes to watch New Girl while he "does puzzles and reminisces about senior year." (RIP to seniors everywhere). He's also been renting classical movies from Amazon in an effort the "become more cultured." With all this time on our hands the great movies of past can definitely get some love.
Another show that has taken off is The Outerbanks, a Netflix original series. The beach babes in this show are taking the hearts of teenage girls everywhere. The show is enough of a mystery to keep everyone interested. It features lost gold, police chases, a murder on the lose, and some good old fashioned love. Freshman Luke Linford said, "That show definitely had me on the edge of my seat. Is anyone gonna talk about the scary blind grandma? That's too spooky." Linford went on to say, "I thought it was a great waste of my time."
Hulu has also become a fan favorite. Senior Caleb Madson said he "just got caught up on Brooklyn Nine-Nine and Superstore." These comedy's are both great lengthy series with lots of season for anyone looking for a new show. Madson also said, "Me and Owen [sic], my brother, started a show called Community, which interestingly enough has young a Donald Glover in it, who now goes by Childish Gambino." Madson and brother Owen watch all these shows from Hulu which is easily their favorite viewing platform.  S
enior Tyler Hodges also uses Hulu. He likes to watch TV as he gets all his school "crap" done. His favorite show is Blackish because "it's funny and relatable." Hodges also recommends sitcoms because there's usually a lot of episodes and season to last you a while.For anyone interested, Hulu gives three month free trials.
All previously mentioned students have been watching movies as well, but there are two hard-core movie watchers that deserve attention. Senior Chase Merrill said, "I've watched so many movies I can't even keep track. There's too many to watch next too!" If you can name it, Merrill has watched it, or is trying to get it watched right now. Another senior, Spencer Veigel, agrees. He usually watches them  on Amazon Primes . "My life's a movie, so I don't reallly need to watch them," said Veigel.  Is his life movie the Twilight Zone? Because then the world would agree.
Teenagers have always binged shows. They've stayed up all night on a school night because they just HAVE to finish one more episode. Quarantine has taken this to a whole new level. People lack schedules and things to do, so naturally they turn to the Internet that has thousands of movies and shows to watch. Many kids have said that although this used be their dream, they miss going to school all day and catching a late night movie at Skyveiw Lanes Cineplex. They miss having to sneak Netflix on in the back of a classroom to watch one more episode. Life will go back to normal eventually, and the Season of  Binging will fade as our busy lives pick up. But no one will forget the classic one liners of their favorite show, ready to be inserted into any conversation.