Pandemic Makes for New Opportunities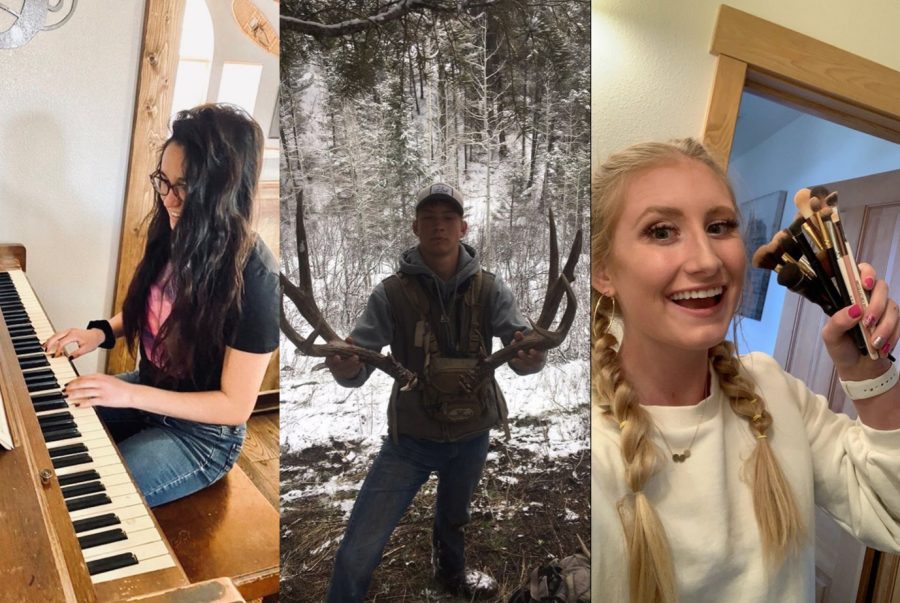 When the state events first got cancelled, it became a realization that this pandemic was only going to get worse, and it definitely has.
A couple days after that announcement was made, schools around the state also started to shut their doors, including our very own Star Valley High School. It was originally going to resume again on April 1st. This would give students and teachers about three weeks at home. But with April 1st getting close, the spread of the Coronavirus was not slowing and only getting closer to our own town. So school kept getting postponed for a little while longer, and everyone was left wondering if we were ever going to go back at all.
Some kids wanted a return to school as they were missing friends and human interaction, while others were loving school from their couch and did not want to get back. Either way, students have been facing some unexpected down time at home. This time has given them a chance to try new things or do things they did have time for before.
"I have made a lot of makeup tutorials during this quarantine! I would not be doing all of this makeup if I was just going to school, but this is a good time to practice. Because if you screw up your family is the only one who sees it," said Addie Butler: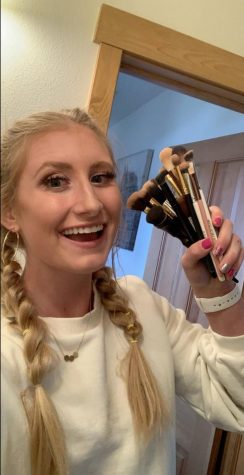 "I have gone to the football field and thrown a football around, so I could be with friends at a distance, and I have also learned how to cook different types of eggs," said Dean Shaw.
Kamryn Thompson has been busy with social media. "I've been making a lot of tik toks since we aren't in school." You can see Kamryn's videos @kammmmm30 on the Tik Tok app.
Kymora Simpson has kept her quarantine preyty basic. She said, "I haven't done that many thing that are 'new.' I've just been practicing piano more often and exercising with my mom and [brother] Bo."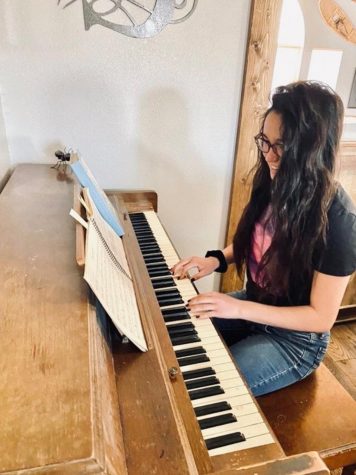 "Well, I started planting succulents with my mom which I never would have done because I have always disliked potting plants. I am also learning new recipes that I can use at college!" said Hannah Christie.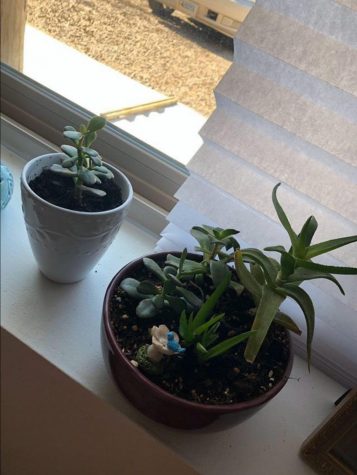 Bryson Jenkins sees this time away from school as all good. What has he been doing? "Mostly what I have been doing that I couldn't do if I were in school is fishing. I really like to go but I usually don't get to go because of soccer and school, but since neither of them are going I can do it more."
Amber Milne is getting outside more. "I live on a hill, so when I'm bored I will go on lots of hikes! I've hiked to the top of the mountain a lot in the last month to give me something to do," said Milne.
Hopefully in Idaho, Tristen Kleeman said, "I've been horn hunting every single day of April."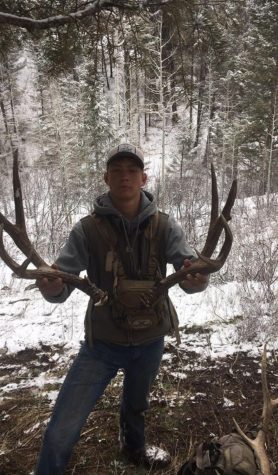 Hyden Veigel has spent more time in the kitchen. "Well, since I was eating lots of junk food and snacks because I've been stuck at home, I decided I wanted better food, so I started learning how to cook," said Veigel
Caellie Hale has focused on staying in shape. " I have been doing online CrossFit since we have been in quarantine," said Hale. She has also spent time tickling the ivories and cooking. "I learned a new recipe for cooking and I've written two songs!" said Hale.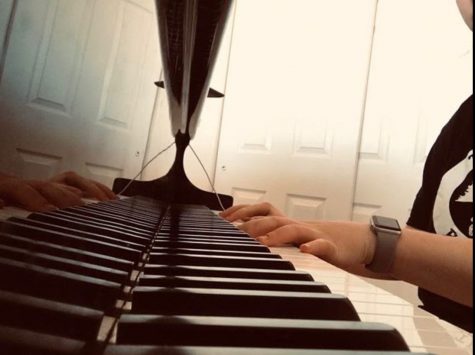 Overall, with the need to stay away from people, it seems like a great idea to stay busy. Trying something new during this time of uncertainty might just surprise you.