Is TikTok New Instagram?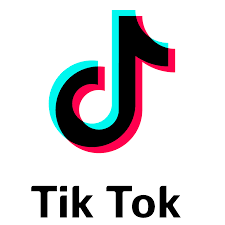 Have you heard of the new IOS app TikTok? If you haven't heard of it by now, you will soon.
TikTok is a social media app that is taking the world by storm. TikTok is a Chinese video-sharing social networking service owned by ByteDance, a Beijing-based
company founded in 2012 by Zhang Yiming. It is used to create short dance, lip-sync, comedy, and talent videos.
You would think only areas oh high populations would have it, and a little community like Star Valley wouldn't be affected.
Fifty random students said they had heard of the app when ask, and 45 of the 50 reported having the app themselves.
"TikTok is a great social media app with lots of great content, but it's super easy to waste time with," said junior Paige Erickson.
While some may like the app, there is always going to be haters. For example, Star Valley high school alum Hayden Erickson said, "TikTok is stupid
and a huge waste of time. Kids need to go outside and chill rather than sit down and watch teenagers do stupid dances."
Your opinion on the app may vary depending on your age or who you out with, but overall TikTok is an app for just about everybody.