Cottam, Horse Become Tik Tok Famous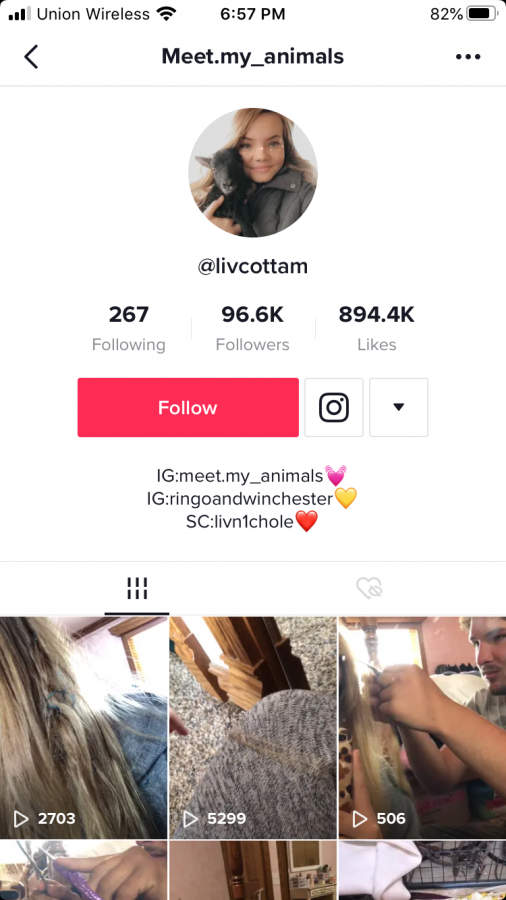 Emma Thomson, staff writer
April 21, 2020
Do we have a celebrity in our midst?
Tik Tok is an app that allows people to share dances or funny things about themselves while music plays in the background. Dancing, funny people get a lot of likes and become "Tik Tok Famous." Senior Olivia Cottam and her horse have achieved this status.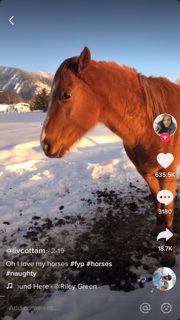 Cottman has had over  2.1 million views on her Tik Tok of her horse answering her questions. "My horse always chews and eats on our fence, so I was just roasting it by asking if it chewed on the fence that day," said Olivia. It was not staged or practiced at all prior to that day.
This Tik Tok was her first to get so popular. "I was so surprised when I looked at it the next morning to see that many views. It made me feel a little famous. It was so crazy," said Cottam. She did not think that it was going to blow up like it did; she thought it would get only two likes. She has since made more and thinks that they will get a lot of likes and views too.
Many students like making Tik Toks. "Tik Toks are always fun to do when you are bored,"said junior Addie Butler.
"I don't really like to dance, but I like to make them with my friends," said sophomore Tate Frome.
If you haven't seen SVHS's most popular Tik Tok yet, check it out and add to Cottam's growing view count.