National Guard Shows Off Gear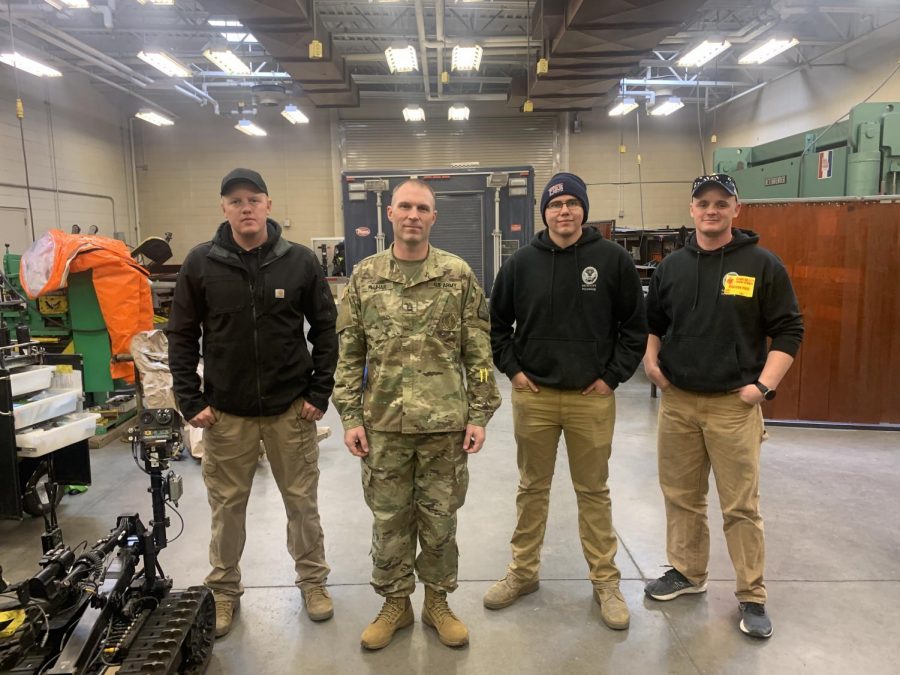 A student walking down the vo-tec hall and looking into Mr. Warren's shop during the third week of February may have gotten the impression that NASA had set up shop in the school. What may have looked like space suits and space rovers to the casual observer was actually equipment used by the National Guard during emergency situations.
On Thursday February 20th, the 84th Civil Support Team for the Wyoming National guard came to SVHS to give a demonstration of they gear they use and how it applies to their everyday job. These guys work for the National Guard and they work daily with robots and different kinds of gear.
One thing they work with a lot are hazmat suits. The suits are fully encapsulated to include a self-contained breathing apparatus. The mission of the CST is to support first responders in hazards such as chemical, biological, radiological and nuclear. They do this by assisting, advising and assessing hazards in order to aid fir. Junior Tanner Thomas, who got put into the hazmat suit, said, " The suit was super claustrophobic but it was fun."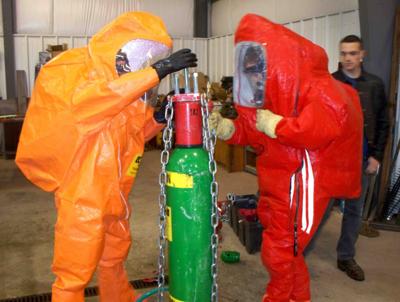 Another big part of the CST's job is to be able to work with robots the are specialized for hazardous environments. One robot they brought with they was the Talon 4. This robot is used to monitor hazards environments and has a self driving function. The Talon 4 is a picture robot as well. It comes equipped with a high quality camera that allows the team to monitor environments that they couldn't survive in. Senior Lacy Coles said, " It was super cool to see all the gear and gadgets they have to work with."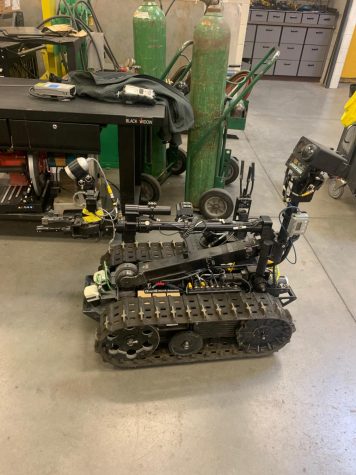 Although it was in Mr. Warren's room and not Mars, the demonstration and display from the National Guard still educated and excited the students who went down the hall to check it out.