Trebletones Put on Traditional Show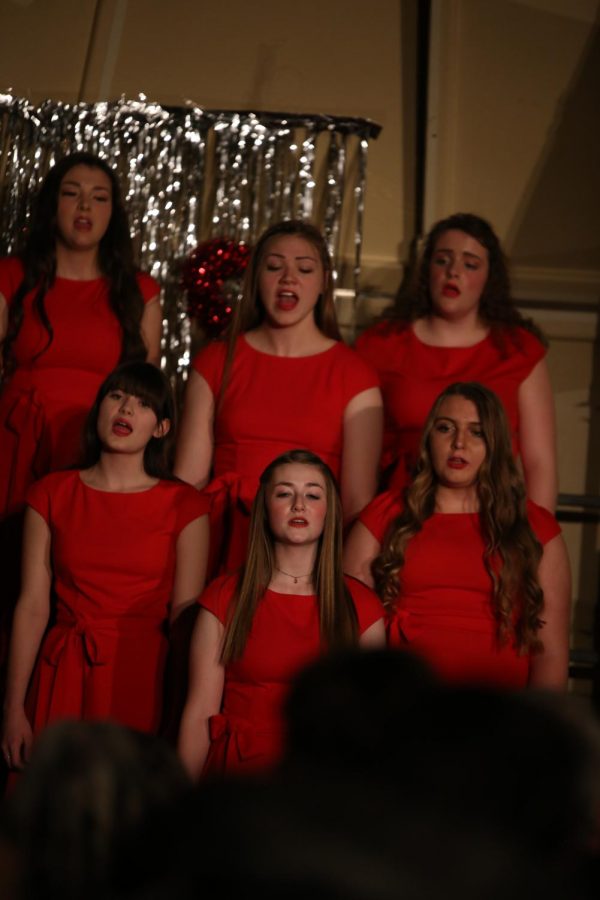 Wyatt Brylinski, staff writer
March 10, 2020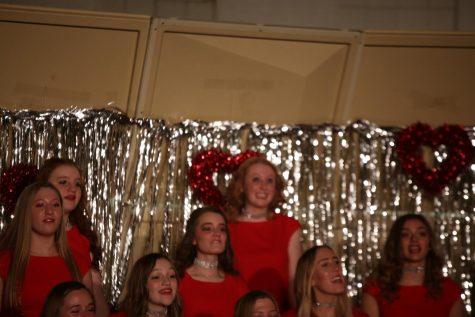 Any astute observer knows that love is in the air when the Trebletones take the stage of Valentine's Day, just like they did again this year on February 14th.
The Trebletones showcased their talent again this year for their traditional Valentine's Day show. All the pretty decorations and melted chocolate made for a great time for those who attended the show.
Senior Trebletoner Addie Burton said, "It was definitely my favorite show I've done and I've loved the songs. We had a lot of energy because it was good crowd. But it was bittersweet because it was the last show for the seniors which made it sad, but we ended on a really good note, and it was a success."
"The show was fun, and it wasn't bad for chilling," said audience member senior Dave Castillo.
Sophomore singer Kaiya Hornhung said, "iI went really well and the crowd really seemed to enjoy the music and the activities involved. We always get lots of compliments about our sound as a whole group."
As the music faded and Valentine's Day came and went, the Trebletones helped their fans feel the love on that night.