Christie Signs to Run Track for Chadron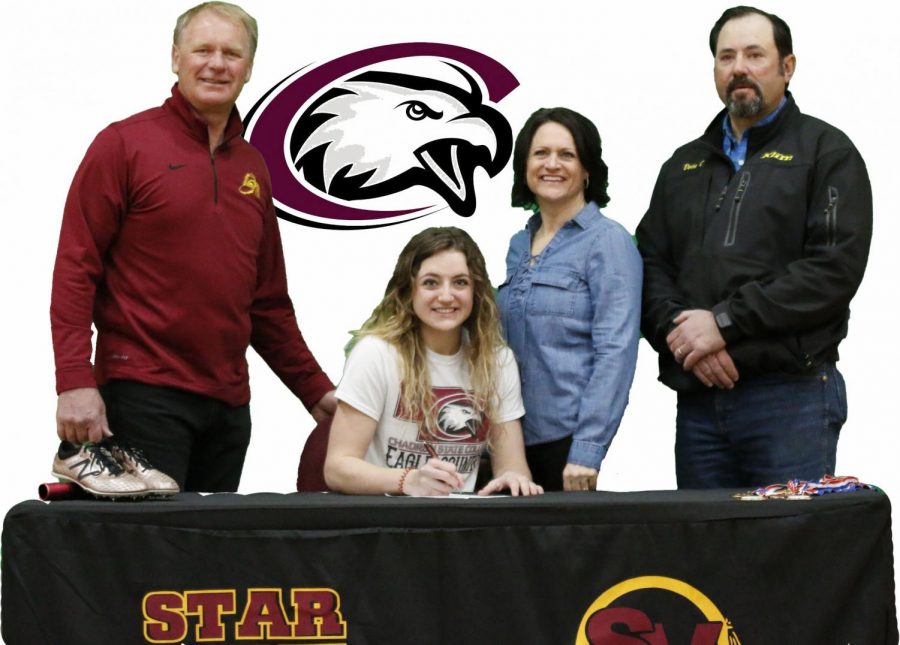 We take our sports seriously here, and none take them more seriously than Hannah Christie. While all athletes strive  to push the limits and tower over the competition, some end up taking it a little further than the other athletes.
Christie recently accepted a scholarship to Chadron State College in Chadron, Nebraska. Chadron State is a four year public college home to 3,000 students "It's a smaller school so it brings a friendly environment to the table, and I really like that aspect of the college. It's not so big and intimidating. My academic scholarship covered tuition and then my track scholarship covered the rest. I plan on attending in the fall. I plan on majoring in education and excelling in academics and sports," said Christie. She will join fellow senior Dean Shaw who signed to Chadron State for football.
Colleges don't just hand scholarships to anyone. In order to get a scholarship, athletes must be willing to set aside many things in their lives and dedicate themselves to the sport. Head track coach Ty Draney said, "Hannah has a lot of upside; her best trait is she can do a lot of different events really well. Now she owns both the school records in the high jump, and I wouldn't be surprised to see her become a multi-sport athlete and do a lot of events in college."
Christie's latest achievement came at state track in Gillete where she set a new indoor track high jump record.