Leopard Print Growing into Fashion Trend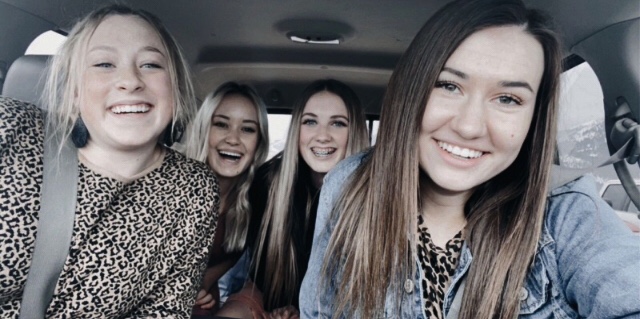 A new print is becoming more commonly seen in the halls and classrooms. This print is often mistaken for "cheetah print" but is actually a lot different.
"Leopard print really hit the mainstream in 1947, when Christian Dior included it in his debut 'New Look' collection. Dior used leopard not as a fur or a faux fur, but as a print," said racked.com.
"Worn by everyone from royalty to rock stars, leopard print has been both valued as luxurious and sophisticated and dismissed as kitschy and trashy," added mentalfloss.com
Here are some of the students at this school who have been seen wearing this 'luxurious' fashion.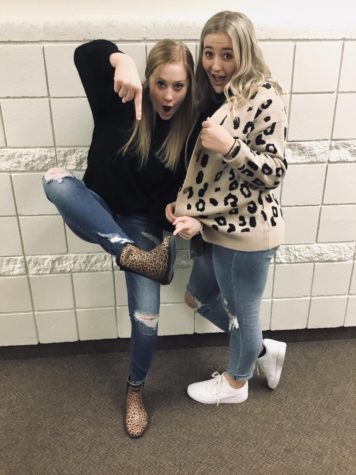 Emree Erickson loves her leopard print rain boots.  She says they "add a little sass to any boring outfit." Her good friend Emma Brown agrees and thinks her leopard cardigan "adds a unique pattern to her look." Leopard print is a very common look when it comes to Brown's wardrobe.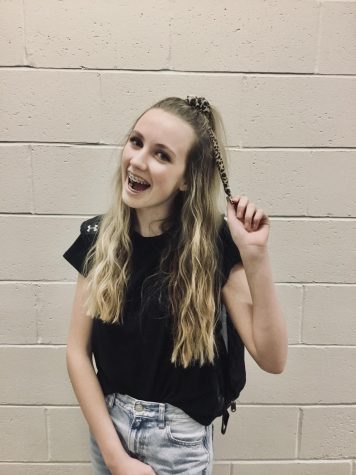 Elle Dyer says she started to wear leopard because it "is trendy and adds a little spice to my outfits."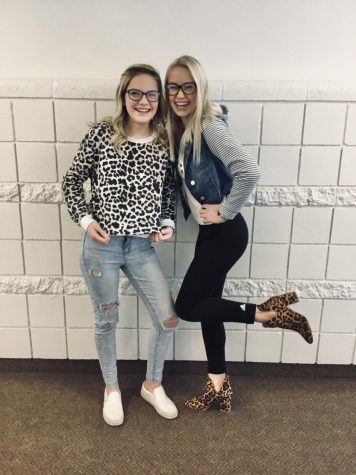 Delsa Thomas and Raylee Titansor say their prints make them look "fierce."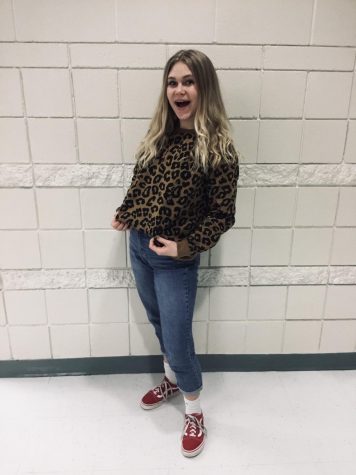 Kylee Erickson said her leopard is "fun and it's a good addition to an outfit."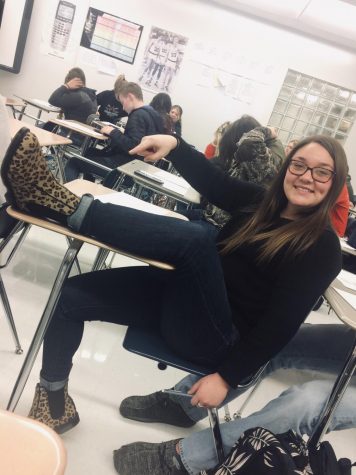 "I think it's cool and majestic," Steglich said.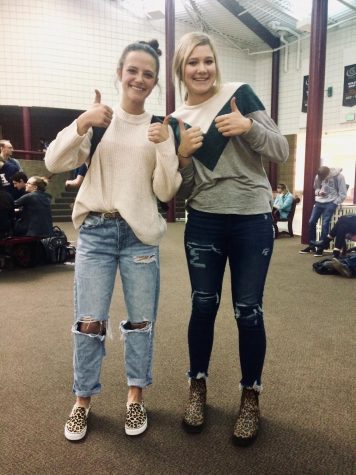 Ali Kilroy thinks leopard prints make people look "cute" and she thinks they can dress up any boring outfit. Josie likes to wear her leopard boots because they are in style, and when she wears them she  can jump in puddles without getting her 'fuzzy socks' wet.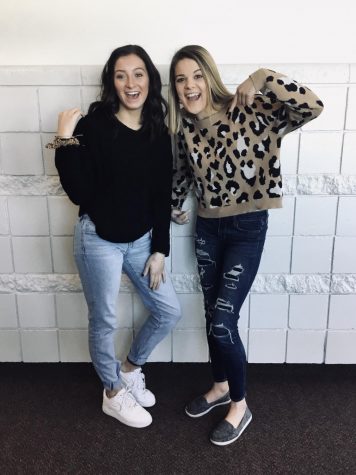 Chesney King says she thinks leopard print makes you look fresh and McKayla says that if you are wearing black, you can always add a leopard scrunchy.
Valued or dismissed, it is obvious that since 1947 this  look has found its way back into today's society and is looking good.