Fjällräven Comes and Goes With The Wind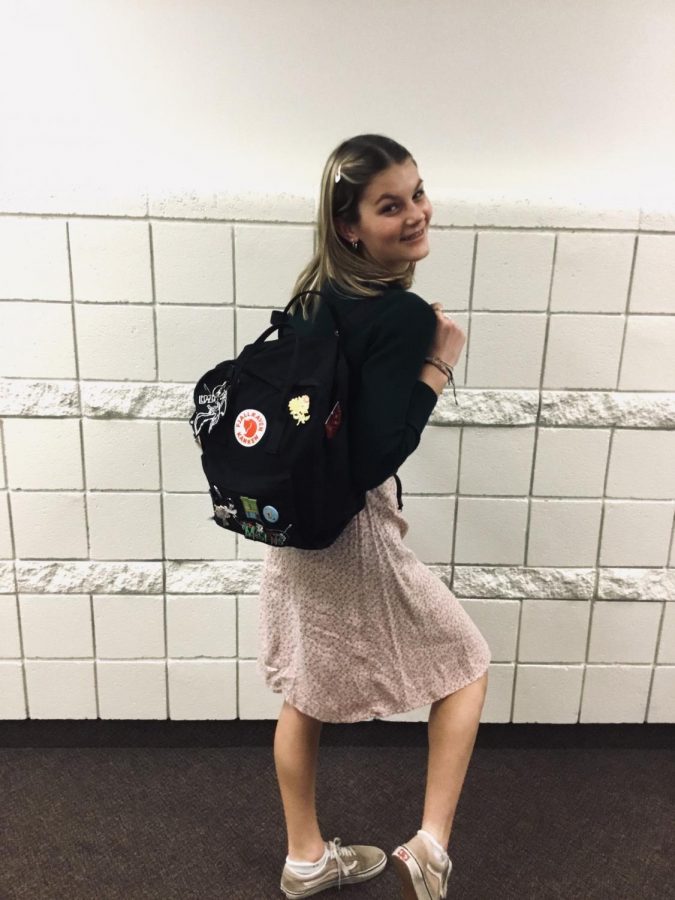 Fjällräven is a brand that started in 1960. The name is Swedish for "Arctic Fox" and this company somehow found its way to Star Valley High School. Kids everywhere started seeing this backpack with the tricky name, called a "Kankan" for short.
But where did this alluring, fashionable pace come from? Why was it so popular? According to the Norway Geographical website, "Similarly to the jackets, the reason for Fjällräven backpacks being so popular is thanks to their quality and performance."
Whether students purchased theirs for style, performance, or both, here is what they had to say about the brand and Kankan backpacks themselves.
Addie Butler: I got it because I liked it. I liked its size and it was trendy."

Elle Dyer: "There was a trend with it. I like that it's a good size to travel with. Honestly, I'm glad I got it."

Emree Erickson: "I thought they're cute and I though it would be fun to have for the summer. I ordered it online. I don't use it for a school backpack because it doesn't have a lot of pockets and stuff. But it's nice for going places."

Avalon Morgan: I got it because it was cute and I wanted one. Everyone had it and it was sort of a big deal."

Kendyll Rapleye: "I saw it on VSCO first and then I wanted one. I think they're convenient because they come in a lot of sizes. I don't use it for school, but I use it when I travel and I like it."

Jackie Simmons: "My friend gave it to me for Christmas. I like it and it's trendy."

These backpacks aren't as common as they were at the beginning of the school year when on could be seen in every hall. So what happened? Why did kids stop wearing them around? It seems like the Fjällräven backpacks were just a fad that came and went, but maybe they will be back next year. You never know.