Saturdays are for the Boys Pt. 2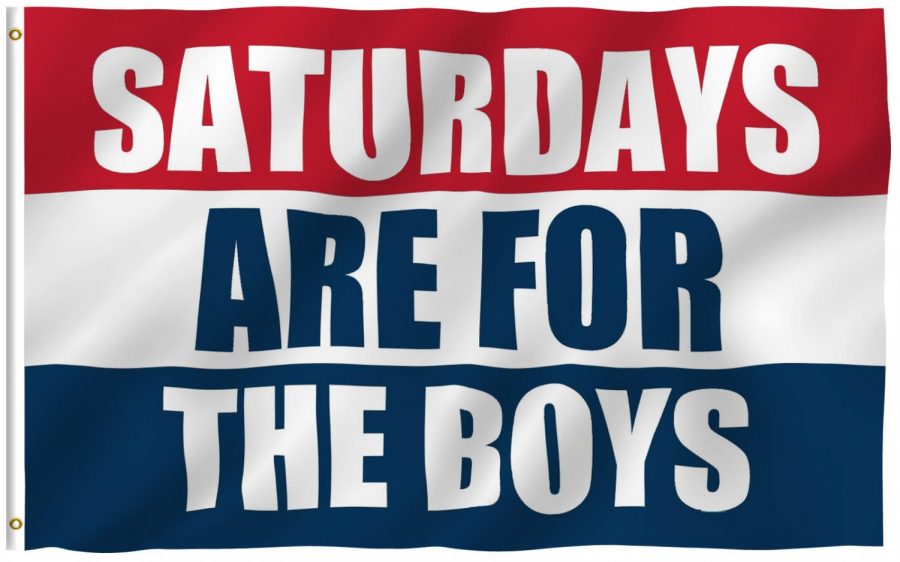 Every weekday students' lives seem to be filled with homework, stress, and anxiety. Guys need at least one day a week to let go of everything and take time to have fun.
With school on more Fridays that anyone likes and family time on Sunday, that only leaves only one day open: Saturday. "Saturdays are for the boys!" said Junior Kysen Hebdon.
Gaining in popularity, the phrase 'Saturdays are for the boys' is being used more and more among Gen Z and Millenials. Some of these kids even go as far as getting a flag for their rooms with the words printed on them. "I love the flag," said Junior Gabe Neild, "You're not a true member of 'The Boys' unless you've got one of them [sic] flags in your room."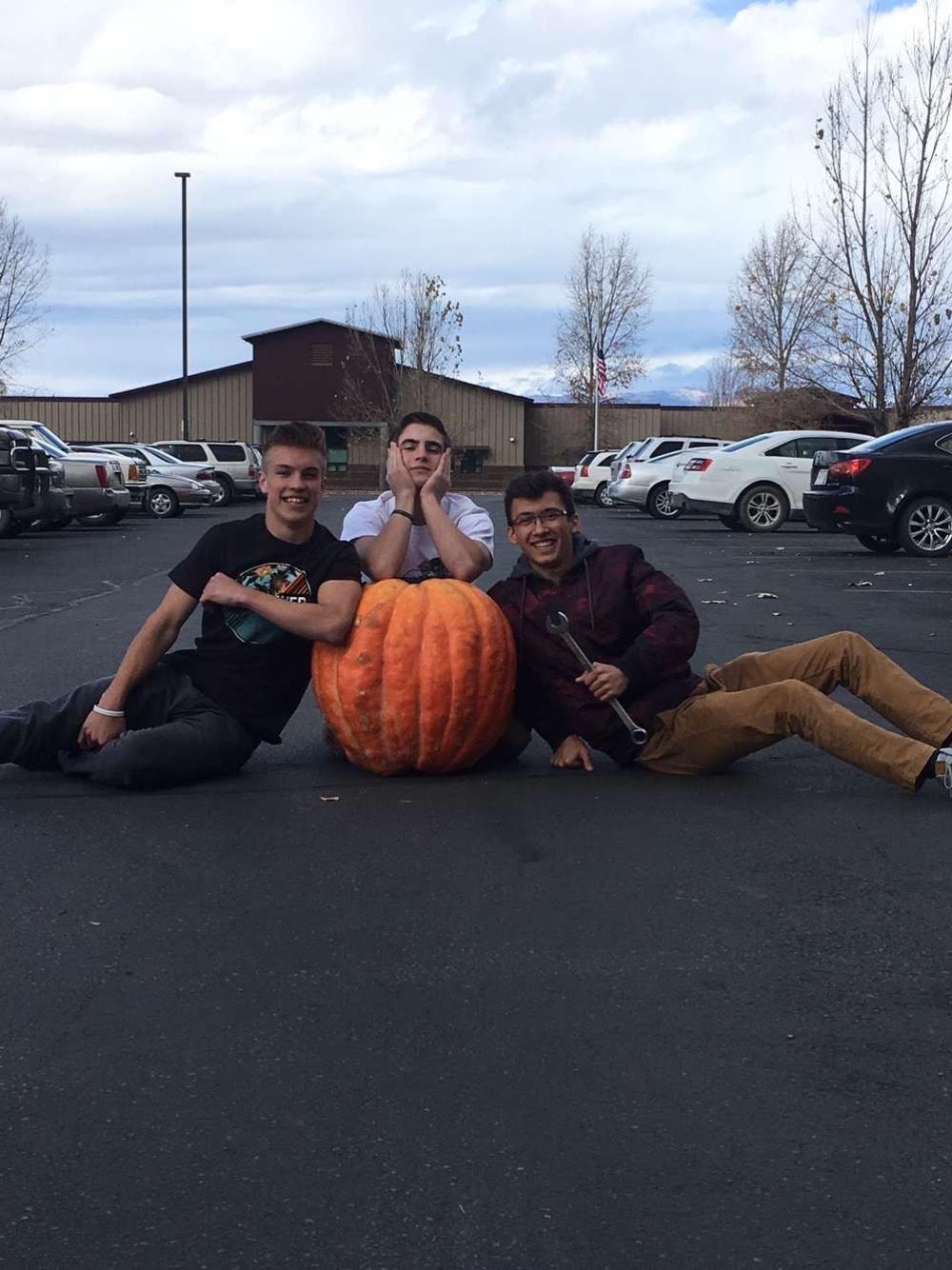 Minecraft Gang
Spencer Larson – "On a usual Saturday night I stay up to the wee hours of the morning playing video games with the boys."
"What do I do on a Saturday night?" asked Senior Dakota Passey, "Well, I usually hop on Xbox and play Minecraft with the boys."
It doesn't matter if it's morning, noon, or midnight, this group of guys seems to love hanging out in an Xbox party for hours on end playing Minecraft or Rainbow Six Siege. If they aren't playing Xbox, then they are doing a whole lot of gang stuff like dropping a giant pumpkin out of Spencer's moving van.
"RIP Pearl", added Spencer Larson.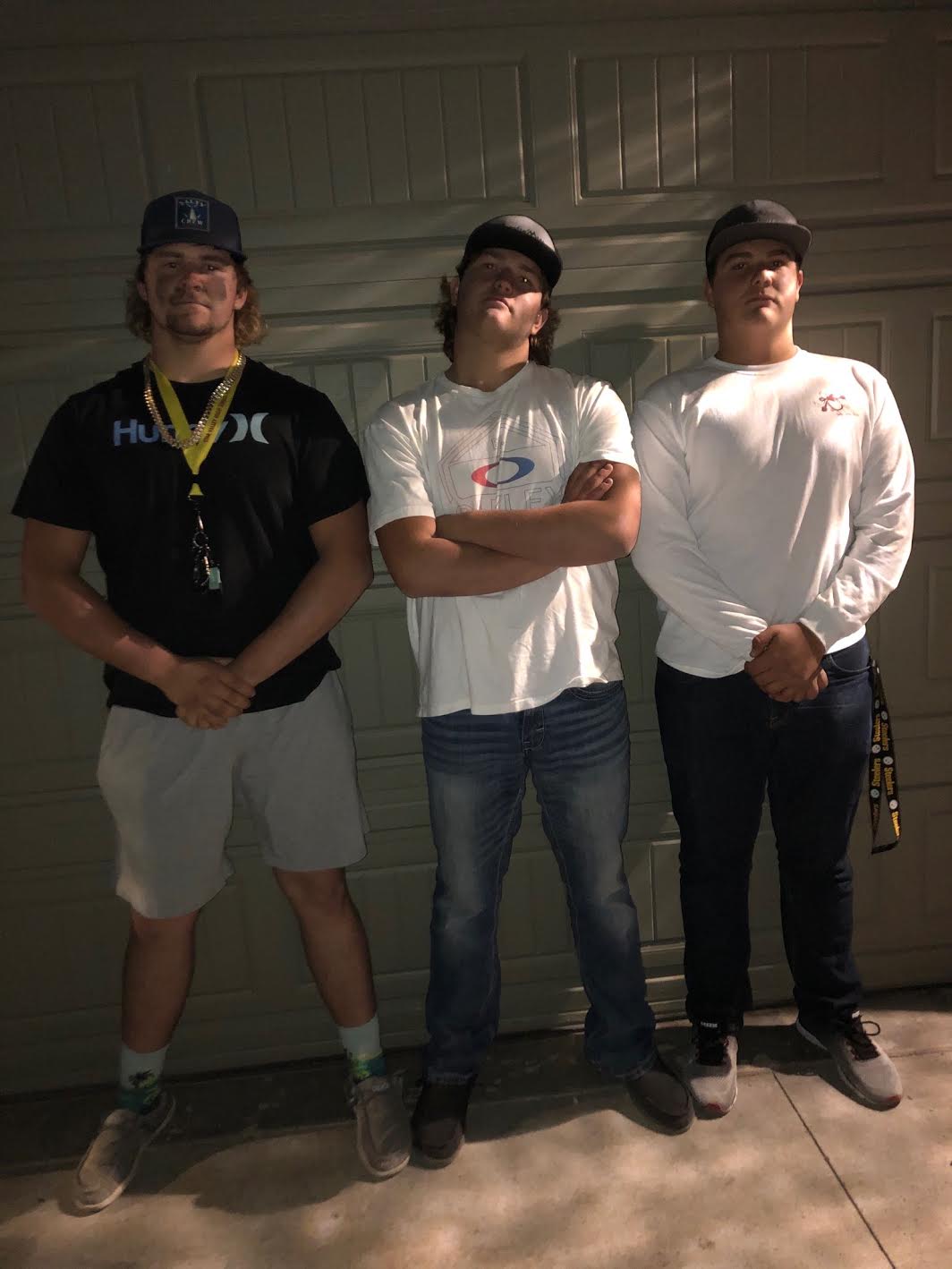 Gabe Nield and the 'Yeehaws'
"My favorite thing to do on a Saturday… well me, JJ , Stoker, and the rest of the 'heehaws' go hit the pow. Sometimes, on rare occasion, I rope cows," said Gabe Nield.
"Nothing more you'd expect from a couple of yee yees on a Saturday night," added junior and fellow Saturday boy JJ Hunzaker.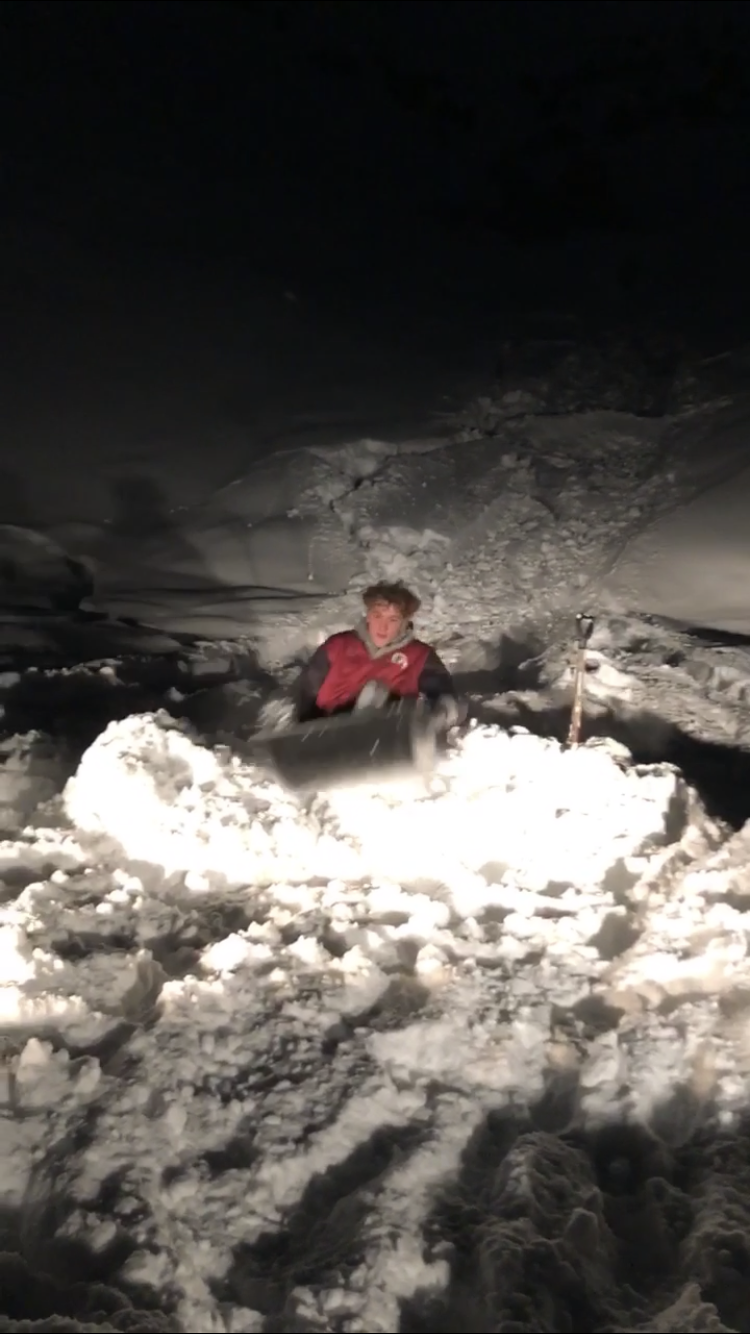 Kyle and the Boys 
"We like to do hood rat stuff," said sophomore Pheonix Merritt. "In the summer we're always camping, fishing, or just chillin', and in the winter we are usually sledding or snowmobiling."
Lately this bunch has been seen up at Swift Creek making a sledding trail down the north hill above the turn around. "We just started making this sick jump," added senior Kyle Wanek, "Once it freezes up in a couple of days it should be ready to go."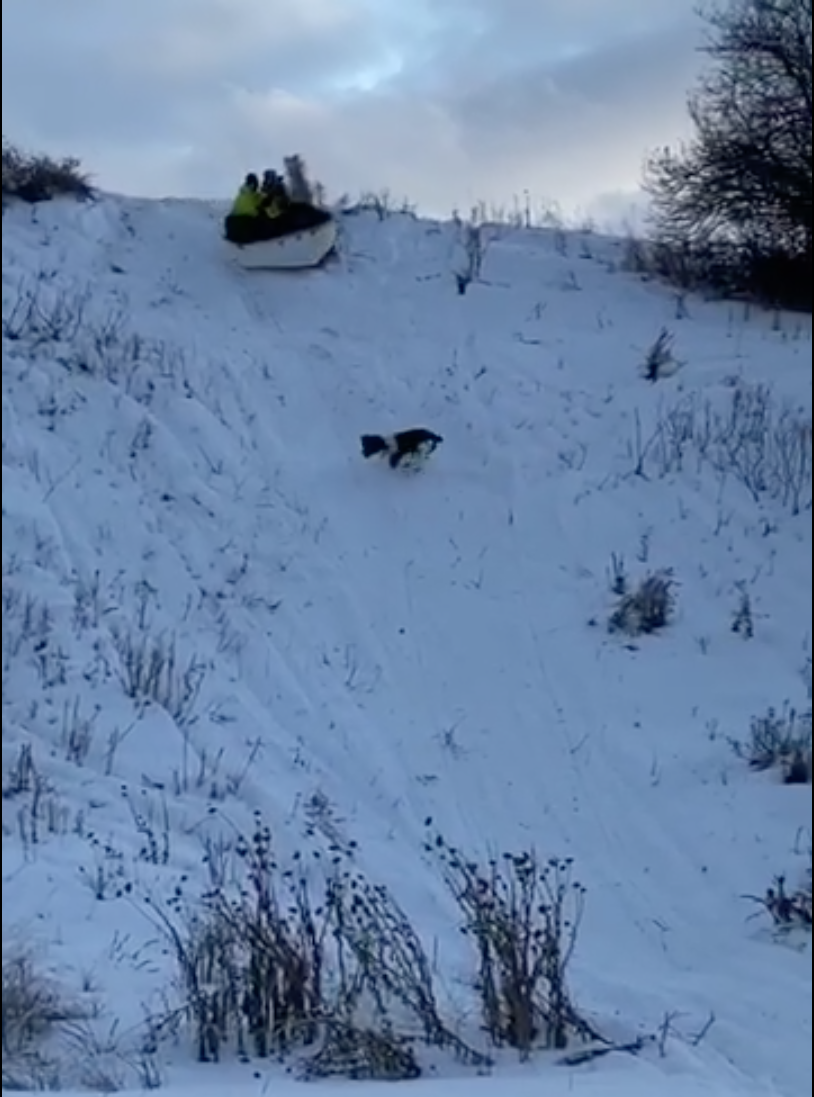 Gibby and the Boys
Senior Parker Merritt "Gibby" and the boys have a very unique way to spend their Saturdays. "It's a dang good time, and we are always snowmobiling, riding in boat down a big hill, or hittin' this big jump we have. It's always just a chill time," said Merritt. All these boys need is a good boat, a snowmobile, or a big hill to "send it off of."