Drama Professors Work with Students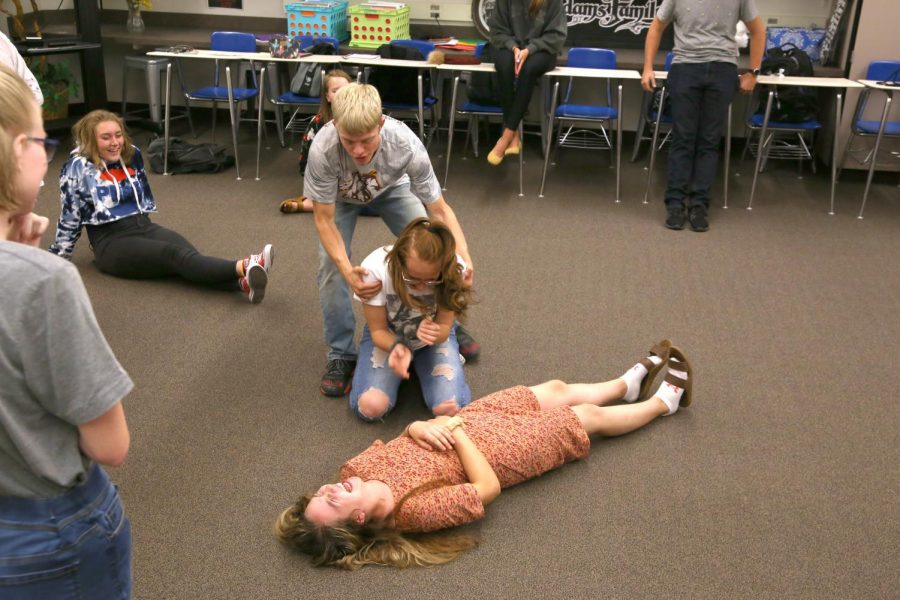 Callie Hale, staff writer
December 2, 2019
Getting a look at how your skill or activity looks at the next level can be very educational, and recently drama students got a visit from college professors from Western Wyoming Community College to instruct them about drama on a bigger stage.
Mrs. Tara Johnson brought in the professors to work with the kids who will take that knowledge and use it at state drama in early December.  The professors really helped kids improve and build a better confidence level through music and their state materials. Senior Kamryn Johnson said, "It helped for when the time comes that I have to go and do the real audition."
Professor only had time to work with students in the musical category, but they also offered to give the rest of the students critiques on their other state materials through email as they worked with drama students from homeroom until the end of 3rd hr.
Throughout this time they went through rubrics and discussed the scores they gave on student performances, coaching them on what to improve on before state.  "It was a great opportunity for the students that were in my classes to observe the process and hear the comments from the professors," said teacher Tara Johnson. They also spoke to all the students about the opportunities that Western offers throughout the drama and theater department.
Mrs. Johnson has been teaching theatre for 2 years and  has directed the school musical for 10 years. "I would like to see more kids participate in this class. It is a blast," said Johnson.