Tech Decks: Are they just a fad?
Tony Reyes, staff writer
December 2, 2019
Ever notice that kid in class who thinks his fingers have turned into Tony Hawk's legs? This student ignores anything the teacher is saying and instead puts all the concentration he or she can into pulling off and landing an Ollie.
Initially invented in the 1990s, the tech decks as a mini-finger skateboard gained popularity towards the end of the 90's and the beginning of the 2000's. Everyone remembers having one as a kid and just skating around all the time while never leaving bed, the kitchen table, or school desk.
Today, students are taking a trip back and busting out their tech decks.  As much fun as it brings students, the teachers don't really appreciate them, at least during class.
September 27th, 2019, following a great football game in Green River, a couple Braves took a trip to Laramie to watch the Cowboys take on the UNLV Rebels. Among these Braves weresSenior David "Big Papi' Castillo. Papi stopped by Walmart and was taken by surprise with rack of tech decks, the finger skateboards. Papi bought one for $5 and brought it back to the valley. The next weekend after Castillo got back, sophomore Harrison Hoopes was in Utah and bought 4 tech decks. Not long after, the school became infested with these little fingerboards. "I spent $15 on a tech deck with a cloth griptape and real bearings," said sophomore Winston Green.
Teachers have their own opinions on these tiny toys. Mrs. Clinger has told this author on many occasions, "Tony you better put that thing away or it will end up in the trash with the rest of them I have collected." Ooof. Isn't that just scary?
"I'm sure they're amusing for students, but for teachers they are the epitome of annoying. Makes me miss the days of the fidget spinner,"  said Mr. Fullmer.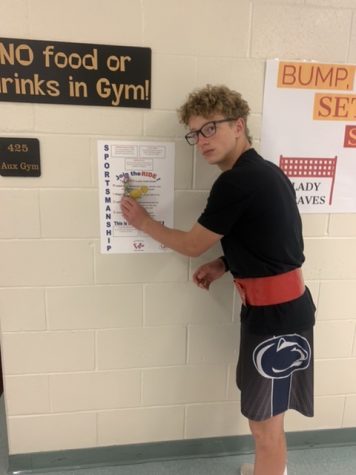 Will these fun devices continue top occupy the unused attention of students or will they settle back into obscurity? Only time will tell, but if teachers have anything to say about it, they will become extinct.