Apple, Android Dominate Smart Phone Market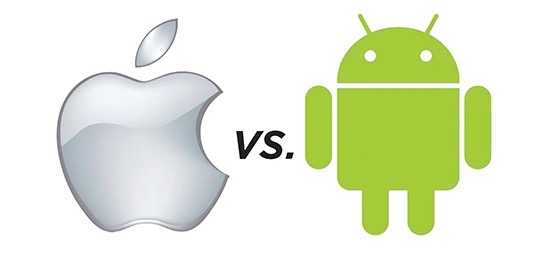 RJ Cazier, staff writer
October 14, 2019
Hang on for a minute...we're trying to find some more stories you might like.
Within the pocket of most everybody resides a smartphone, and the majority of those are either Apple or Android. Students and teachers alike cherish and flaunt their cellular devices in an effort to show connectivity where their tech loyalties lie. The grind to get the newest phone never stops.
"I have the Google Pixel 2 XL. I love it. Apple is definitely overrated," said Senior Emma Graham
"I have the iPhone XR. I really like it. The new iPhone 11 is way too expensive, but I will never get an Android,"  said senior Bryson Jenkins.
IT director Kyle Weber prefers Apple products and always has the latest and greatest Apple products close at hand.  "As for Samsungs, I don't use one myself, so I couldn't tell you. One of the things I do like about iOS, however, is the ecosystem tie-in with other devices (iPads and Macs, specifically). There's also other items such as built in FaceTime and iMessages. Messages on Android are a bit of a mess at the moment. iMessages is a seamless experience. I also like how the OS is the same across all devices. With Android, every manufacturer can create their own version of it, so settings, themes, etc. are not consistent across devices," said Weber.
The competition versus the two operating system goes back years. Of the two powerhouses of the industry, Android is the most popular due to the fact that Google, Samsung, LG, Samsung, and other brands use Android. However, Apple just released the new iPhone 11, and Apple lovers lucky enough to get one seem to appreciate its new features.
The iPhone 11/Pro  is a big update if you're into photography. The night shot feature is pretty amazing (examples show this). Users wanting to take the opportunity to capture life's moments want the best photos possible so the new iPhone camera is an attractive feature for many. The 11 also has significantly greater battery life. Other than the improved, innovative camera, "there's really not a whole lot about the 11 that the X didn't give you," continued Weber.
As the world's technology continues to improve and advance, another operating system might take center stage one day, but for now Apple and Android dominate.

Loading ...