Photography Class Offers Fun, New Experience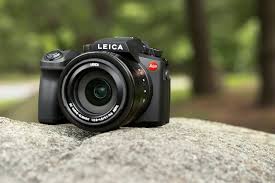 Hang on for a minute...we're trying to find some more stories you might like.
We all know every basic high school kid loves to go and take pictures of anything and everything. These so called "photoshoots" bombard our social media platforms. If only there was a class where you could get credit for the photos you take. . . wait, the photography class offers just that.
"My mom is a photographer and I want to be just like her. I love taking pictures and this class gives me that chance," said senior Carson Vandeburg.
The photography class has cameras readily available for student use. Students shoot subjects in various categories and  must meet submission deadlines. If photographers don't get all the pictures needed during class, Mrs. Docksteader allows students to check cameras out. The class also features field trips, including one up Swift Creek the class recently took. A bonus to photography is that it counts as an art credit elective.
Current class advisor Dockstader related some history behind her program. "Mr. Veldon Izatt used to teach black and white photography at the old Star Valley High School in a basement photo lab. When the new Star Valley High School was opened in 1998, a photo lab was set up, and Mr. Shane Williams taught black and white photography for several years until it was decided that the chemicals and equipment used were getting too expensive, and so the photography class was taken out of the curriculum," said Dockstader.
That wasn't the end of the photo department, thought. "In 2006-2007 Digital Photography was brought back into the curriculum, and [I] taught the class in the small room behind the checkout desk in the media center with two or three small digital cameras and two or three computers. A year or two later, the class was moved to the location where the prior photo lab was, a 12 computer lab was set up, and it has been in that location ever since," said Dockstader.
This popular class is generally populated by upper classmen. "Originally only 12 students could be in a class, but in the last two years four more computers were added so 16 students could take the class. As a highlight of the class, in the fall, students in Photo 1 prepare a photo assembly for the school with their strongest photographs in a slideshow. In the spring, the students in Photo I make posters with quotes chosen by the principal to display in the hallways of Star Valley High School," said Dockstader.
"The only reason I took this class was for the credit, but now that I am in it I have really enjoyed it," said senior Dean Shaw.
The camera was invented by a guy named Nicephore Niepce in the mid-1820's. He managed to fix an image that was captured with a camera, but at least eight hours or even several days of exposure in the camera were required and the earliest results were very crude. 1839 is the year that is credited as the birth year of the camera though because of enhancements to Niepce's first model. Computer based digital cameras took the word by storm in the 1990's, and we haven't looked back since.