The Average Weekend
Sports, Friends, Hobbies Keep Students Busy on Weekends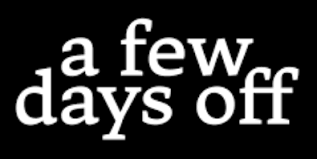 Hang on for a minute...we're trying to find some more stories you might like.
As soon as Monday begins many students dream of the upcoming weekend. Students may look forward to a hunting trip, an athletic event, or even just getting through their mundane weekly routine.
The weekend provides a time for students to kick back and relax, but for the busier bodies, the weekend may provide everything but rest and relaxation. "Weekends are much needed, especially when your English teacher assigns an essay," said junior Connor Thompson. Students can also utilize their weekend to get caught up on work from the school week, time otherwise hard to find.
Many students participate in extracurricular activities that can take up the majority of the weekend. "Cross country uses up most of my weekends, but on the occasional occasion I get some free time, I usually just like to hang out with my friend. As you know, Saturdays are for the boys," said senior Jessie Loveland.
Three-day weekends are a common occurrence here, and sometimes even a four-day weekend is thrown in. "I like three day weekends, but not four day. Four day weekends are trash," said Thompson on the varying lengths of weekends.
Senior Raynee Veigel also voiced her opinion on the varying length of weekends. "Weekends are the best, but they are way to short," said Veigel, who on an average weekend can be found traveling to Idaho Falls with friends. Veigel enjoys the break that weekends provide but wishes they were longer.
Another popular activity, especially during the autumn months, is hunting. Many students enjoy spending their weekends in the mountains looking for a record-breaking animal. "My favorite thing about hunting would probably have to be the views that I get to see," said sophomore Tate Frome who has dropped his fair share of trophy animals on the weekends.
Whether students use the weekend to catch up on some needed rest or to enjoy some free time with friends, most agree that weekends are a valuable part of every week. "Workers, even those with interesting, high-status jobs, really are happier on the weekend," said study researcher Richard Ryan, a professor of psychology at the University of Rochester. Even professionals agree that weekends make a person healthier and happier. In short, get out and enjoy the weekend.