Bennett Wraps 32 Year SVHS Career
Hang on for a minute...we're trying to find some more stories you might like.
Where did you grow up and graduate from high school?
Raised on the Wyoming Wind River Indian Reservation
Graduated from Riverton High School in Riverton, Wyoming
Where did you go to college?
Graduated from University of Wyoming with a BS in Secondary Education and a Masters in Educational Leadership
What year did you come to SVHS?
Began working as a  Social Studies teacher at Star Valley High School in the fall of 1987 (32 years)
How many years have you worked here?
32 years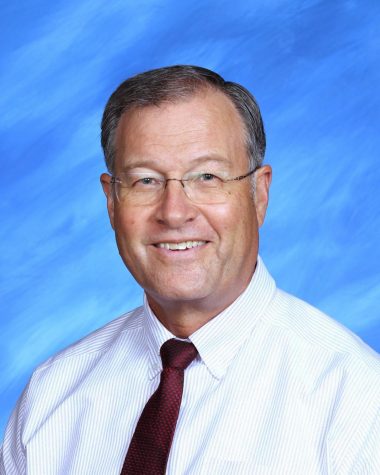 What positions, including teaching, administrating, and coaching, have you held during your time here?
A classroom Social Studies teacher
A Social Studies Department Head
An Instructional Facilitator
An AdvancedEd Building Accreditation Chair
An Activities Director
 An Assistant Principal
Principal of Star Valley High School
  Awarded the 2005 Wyoming History Teacher of the Year Award
  Coached over 50 seasons of SVHS sports (football, basketball, track and golf)
  5-time Western Conference Basketball Coach of the Year
  2-time Wyoming 3A Basketball Coach of the Year
What about school and education has changed the most during that time?
The biggest change has been in how big a part of peoples lives technology has become. When I began teaching in 1987, we were still in the old high school, across from where Swift Creek High School is now.  During most of that time the internet was still new,  so we didn't have access to it.  No one had cell phones, so there was obviously nothing like the access to information we have  now or the social media that consumes so many people today.  I think because of this, adults and kids expect more immediate experiences and are less patient with each other. Some adults and kids are quick to say or do things, using social media, that they wouldn't necessarily do in a face-to-face interaction.
What about school and education hasn't changed at all during that time?
The world they are entering after high school has changed, but kids are still kids, and they still need adults in their lives to provide expectations, hold them accountable, and love and support them through this phase of their lives.
What will you miss the most after you retire? The least?
We have a great school, and I will miss the daily interactions I have with the kids, and staff here. I've been at SVHS most of my life. I came here in my 20's, and I leave in my 60's. The reason my wife Tina and I have stayed so long is because of the great people we get to spend our time with.  I will miss it all, even the difficult people.
What do you plan to do next?
Next up, my wife and I plan to find out what it looks like when your time is your own.  We're planning on spending our summer recreating as hard as possible, then seeing what fall is like when you don't have to go to school. Whatever we do, we hope to always be interested in learning new things and improving our lives. Thank you Star Valley High School