Head Up Phone Down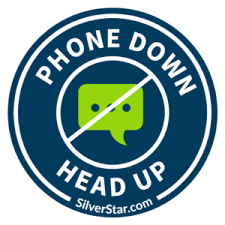 Hang on for a minute...we're trying to find some more stories you might like.
On Tuesday, April 9, Silver Star Communications sent representatives to put on an informational presentation titled "Head Up Phone Down."
Senior Miah Atwood said," I thought the assembly was very educational and a good reminder that we should not text and drive because it can really mess up your life if you crash."
They emphasized texting and driving can have catastrophic consequences. Looking at your phone for even a few seconds can leave you blind for up to 300 feet according to the presenter.
Junior Addy Wilkes said,"I thought it was a great assembly. A lot of people didn't pay attention and took it for granted, but I think it's super cool that they took the time to share information and personal stories with us."
The assembly featured guest speaker Hope Bell who shared a personal story of a tragedy that affected her involving texting and driving. One split second on a phone can change a life.
One student anonymously said, "I was texting one time, and I had been looking at my phone longer than I thought. When I looked up ,I was almost off the road about to hit one of the reflector poles. It's bad that people have to have a bad experience in order to see how bad texting and driving can actually be."
Freshman Emily Ludwig said," It was a beneficial assembly and there was good information in a short amount of time. Because it was short it helps people pay attention."
Texting and driving is not worth it. Most people at some point in their driving career have texted while driving, and many people continue to do so, but through the efforts of companies like Silver Star, the problem may get a little better.