Lil Baby Hottest Artist Right Now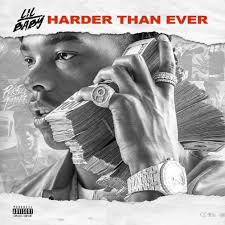 Hang on for a minute...we're trying to find some more stories you might like.
Dominique Jones, better known as Lil Baby, is one of the hottest artists in the rap game right now. Like many rappers he got in trouble with the law early on in life. He dropped out of high school in tenth grade and then got in trouble for drugs and fighting. He went to prison when he was 18 and served a two year sentence. He then went from behind bars to spitting bars.
The start of Jone's career and fame came with his first well-known album Harder Than Ever that dropped in May 2018. One of Lil Baby's most well known songs "Yes Indeed" along with his album put him at number 3 on the Billboard Hot 100 (which is the music industry's ranking list).
In October he dropped his collaboration album Drip Harder with fellow rapper Gunna. This album featured the song "Drip Too Hard" which is still one of Lil Baby's best songs and a personal favorite. Racking up an impressive 154 million views on YouTube, Drip is one of his most-viewed videos featuring catchy lyrics and an addictive beat.
Some of his more recent songs include "Global", "Close Friends", and another absolute banger: "Pure Cocaine." Currently sitting at number 37 on the Billboard Hot 100, Lil Baby is definitely and up and coming artist. If you like rap, Lil Baby is most  definitely a rap artist worth checking out.