National FFA Week Arrives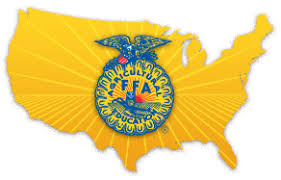 Hang on for a minute...we're trying to find some more stories you might like.
As you know, SVHS is home to many fun clubs. FFA is a super fun club here at the school full of many activities. The week of Feb. 18th is National FFA Week. National FFA Week always runs Saturday to Saturday with George Washington's birthday somewhere in between.
This week is a great time for FFA members to share what they know about FFA with their fellow students as well as their communities. Throughout the week the members of the club put on many fun activities, including some service projects.
FFA, commonly referred to as Future Farmers of America, is not what it seems. Commonly seen as an agricultural club, FFA offers many ways for members to grow. FFA Captain Dannielle Erickson, "FFA is not about just farming. Sure, they give us a lot of opportunities in agriculture, but there are so many more things to do. Ive been taking classes that help with business-related jobs, and I've also taken speech skills classes. FFA prepares you for the world."

On Tuesday the 19th, FFA will host Clash Day. Clash day where you get to wear any fun clothes you have in your closet. This is really fun because the members  get to show off their cool style! On Wednesday the FFA members will put on a special breakfast for the faculty. This is a great service project to do while also showing love for the teachers. Thursday is Trivia day. There will be sticky noes around the school, and if you find one and know the answer, you go find an FFA officer and maybe win an prize! On Saturday, the final day of National FFA Week, the club will build a bonfire at the high school for all the high school students who want to come and warm up.
Show the members your appreciation during National FFA Week!