Fans Reflect on Superbowl LVIII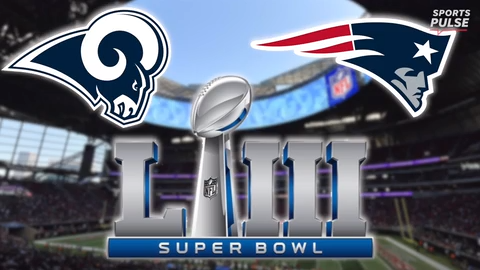 Hang on for a minute...we're trying to find some more stories you might like.
Super Bowl LIII. The Los Angeles Rams vs. the New England Patriots. For those of you who follow football or maybe watch SportsCenter occasionally, you will know both of these teams. For those of you who do not know, they were the two best teams in professional football this year.
Love them or hate them, once again the Patriots returned to the Super Bowl. Love them or hate them, the won again. Love them or hate them, they have established that they are a power house boasting an impressive 6-3 Superbowl record with Tom Brady at quarterback.
The Rams haven't been to the Super Bowl since 2000, and a win against the patriots would have been an impressive accomplishment. Many students sided with the underdog Rams in this game; however, the Patriots proved as usual a tough team to beat and had a large fan base themselves. Let's take a look at who the students of SVHS were cheered for this year.
Question: What team did you want to win the Super Bowl this year and why?
Question: Who is your favorite team? Why?
Question: Why did you think the team you cheered for had the upper hand?
Steven Stewart
"I wanted the Rams to win. The Chiefs are my team, and I'm mad that the Patriots beat them. I thought that the Rams had a solid young team this year and they would tire out the Patriots."
Cloe Thompson
"The Rams, because the Patriots beat the Chiefs, and I like the Chiefs because Patrick Mahomes is REALLY hot. I think they should have beat them because they are good."
David Castillo
"Rams, because they have Todd Gurley, and he is super good. I thought Rams O was going to smack the Patriots' defense. I like the L.A. Chargers because that's where I'm from."
McKenna Brog
 "I don't know much about this stuff, but I heard one time that the Patriots cheated or something. I don't have a favorite team. I heard that the Patriots won."