Egg Becomes Most-Liked Image on Instagram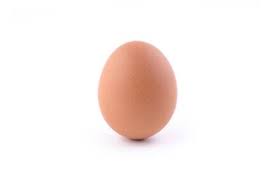 Hang on for a minute...we're trying to find some more stories you might like.
As of January 21st 2019 the instagram account @world_record_egg officially broke the world record for most liked picture on Instagram. The account posted a picture of a very simple, plain egg that now has just over 50 million likes, and the egg is still growing in popularity. Here is what the staff and student body of Star Valley High have to say about the world record egg.
Question: Did you like the egg on instagram? Why or why not?
Jackson Day: "Yes, I did because when I first saw it on Reddit I liked the idea, and I'm always a fan of something stupid for fun. Then my friend sent me the link to the egg, and I had to go give it a like."
Greg Krantz: "Totally, I loved it."
Kyle Wanek: "Yeah, dude, because I hate Kylie Jenner."
Mrs. Filibi: "Yeah, it is cool, but I just saw it and didn't like it."
Question: Why do you think it is so popular?
Jackson Day: "People like doing stupid things and this is multiplied by the bandwagon affect, just like disliking the 2018 Youtube Rewind video. It became a universal running joke."
Greg Krantz: "I have no clue, I just dropped a like."
Kyle Wanek: "It is a super cool looking egg."
Mrs. Filibi: "I don't know, I just saw it one time. I guess small things entertain small minds."
Question: What makes it funny or not funny? 
Jackson Day: "It is funny because everyone can be apart of it, and there is nothing to it. What makes it funnier in a way is that there is no real joke there in the first place; it is just a picture of an egg. It is enjoyable and entertaining that so many people have taken the time to like a picture of an egg."
Kyle Wanek: "It's not funny because it's just an egg."
Mrs. Filibi: "I don't think it was that funny really."
Coach Clark: "I think it is the dumbest 'dang' thing I've ever seen."