White Listing Gets Blacklisted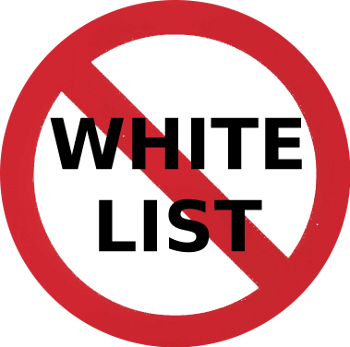 Hang on for a minute...we're trying to find some more stories you might like.
What is the White List?
Are you a student who hated the notorious White Listing program? Or maybe a teacher that hated students complaining about it constantly?
Well, rejoice fellow students and staff members because administration has decided to restrict white listing to teacher request. No longer will students automatically be put on restrictions due to low grades.
For those of you that do not know, White Listing occurred when students had a 'D' or worse grade in any class; this would result in restrictions being placed on the students' iPad until said students would get their grades up.
On paper, this sounds like a great incentive to encourage students to keep up on their schoolwork, but the system had a few complications. The system would block useful resources such as Google, making it harder for students to get their grades up and keep up on their current grades.
Question: How do you feel about the White List?
Miah Atwood- I feel like it was a good idea in theory, but it ended up just making it harder to get our grades up.
Libbi Erickson- I really didn't like it, and I'm glad it's gone.
Cody Gustafson- When I'm on the White List, I can't even Google things for other classes because I always have like a 38% in math.
Parker Merrit a.k.a. Bork- I hated White Listing and teachers always made fun of me for being White Listed.
What Now?
In the end, it is nice that White Listing is gone, unless you draw the special attention of a teacher, but it is even nicer to know that when student's voice their opinion, they can be heard. So keep your grades up kids, and from now on enjoy using Google no matter your GPA.