Red Dead Redemption II Worth Wait
Hang on for a minute...we're trying to find some more stories you might like.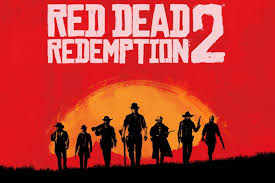 Think you live in the Wild Wild West? If you haven't played RDR2, you're still a city slicker.
Red Dead Redemption II is a western- based video game that takes place in 1899. It is an open-world game, meaning that the player can do whatever they want in the game. Red Dead Redemption II (RDR2) made $725 million in the first three days of its release, trailing only Grand Theft Auto V, Minecraft, and Tetris which all made over a billion dollars upon their releases. Since its release RDR2 has been all the talk around social media and schools, but why? Here is what students that have played the game have to say about it.
Spencer Larson: "I like Red Dead because I can live on the frontier like my ancestors used to do." Larson explains that he likes doing the various in-game missions and exploring what the map has to offer.
Cody Gustafson: "It's super fun when you just go yeehaw around the map on your horse." Gustafson also says that he likes to hunt, rob banks, and pick bar fights with NPCs (Non-Playable Characters).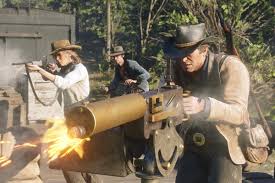 Read Dead II Online:
As of last week the Read Dead Redemption II online beta has hit the game. The online beta has brought new features to the game by letting players interact with one another and create posses together. Read Dead Online also comes with various games like a battle royale mode called "Make It Count" where players are only given weapons like knives, throwing knives, and bows with arrows; the last one to survive is deemed the winner. Other game modes like team death match and domination are played with different teams capturing objectives and fighting against each other to win.